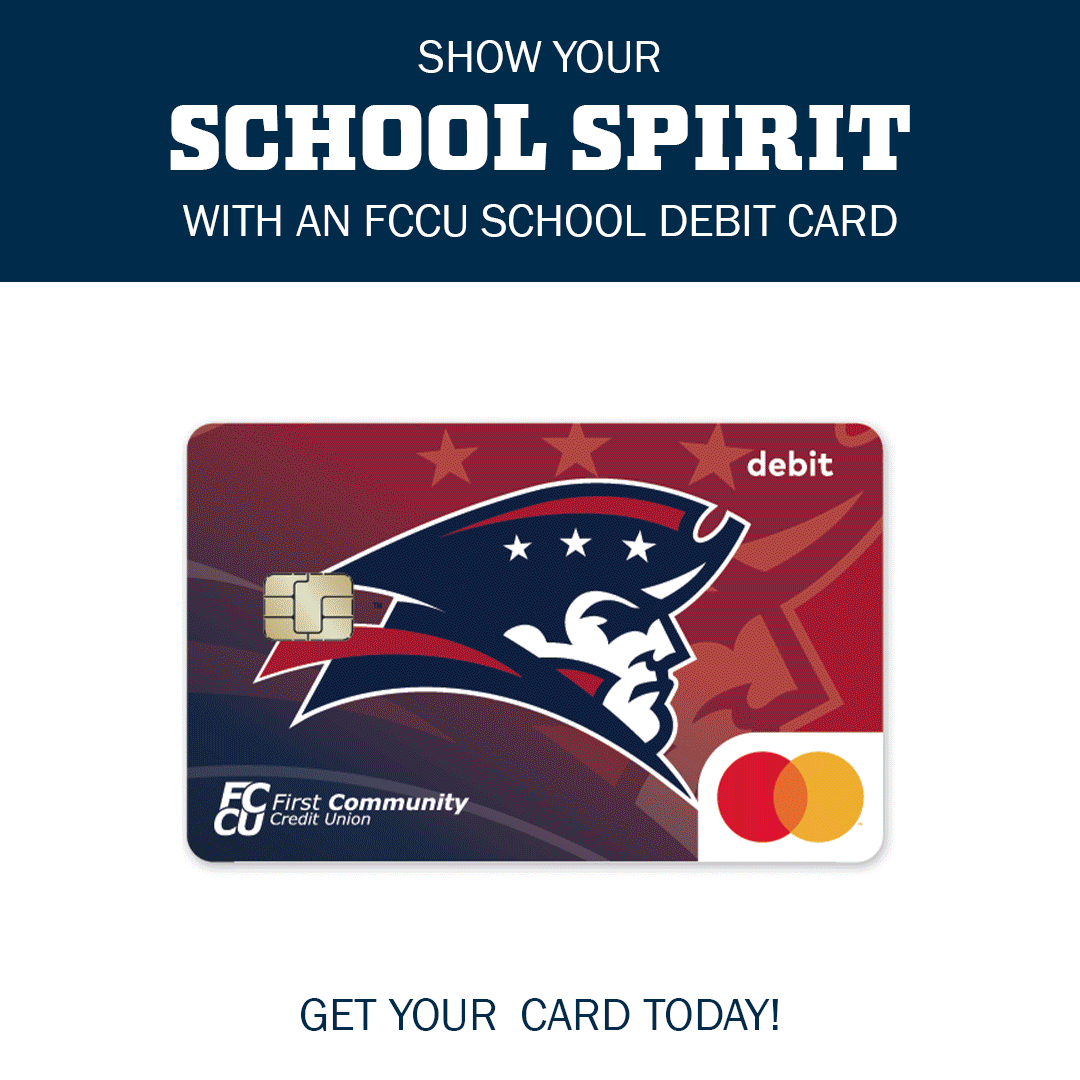 Now Offering School Cards
FCCU is excited to announce we have instant issue contactless debit cards.These cards are issued instantly only at the following locations: Jamestown Main, Valley City, Mandan, Bismarck North, Wahpeton, Fargo 45th, Fargo 52nd, Devils Lake and Grand Forks. These cards are not available online.
Contact your local branch for more details.


Here Are Some Important Things To Know
An FCCU checking account is required.
Yes, an FCCU checking account is required for the School Spirit Debit Card to be attached to. To be eligible to open a checking account you must establish membership with the Credit Union, which is accomplished simply by opening a Savings Account (called a Share Account) with a minimum of $5 deposited into the Savings Account at opening. It's quick, easy and you can start the process online. Learn more.
FCCU has three great free checking accounts:
Anyone 18 or older may open a checking account with one of these debit cards.
If under the age of 18, the minor must have a parent or guardian present to open a checking account. Normal membership and checking account terms and conditions apply.
There is no additional cost to you.
These instant-issue debit cards are free to our members if you have a checking account with FCCU. These cannot be ordered online.
These are not credit cards.
Regardless if you run the card as "debit" or "credit", these are still debit cards. That means there must be funds in your FCCU checking account to be able to use the card.
School Card Options