Attention Visa Credit Card Holders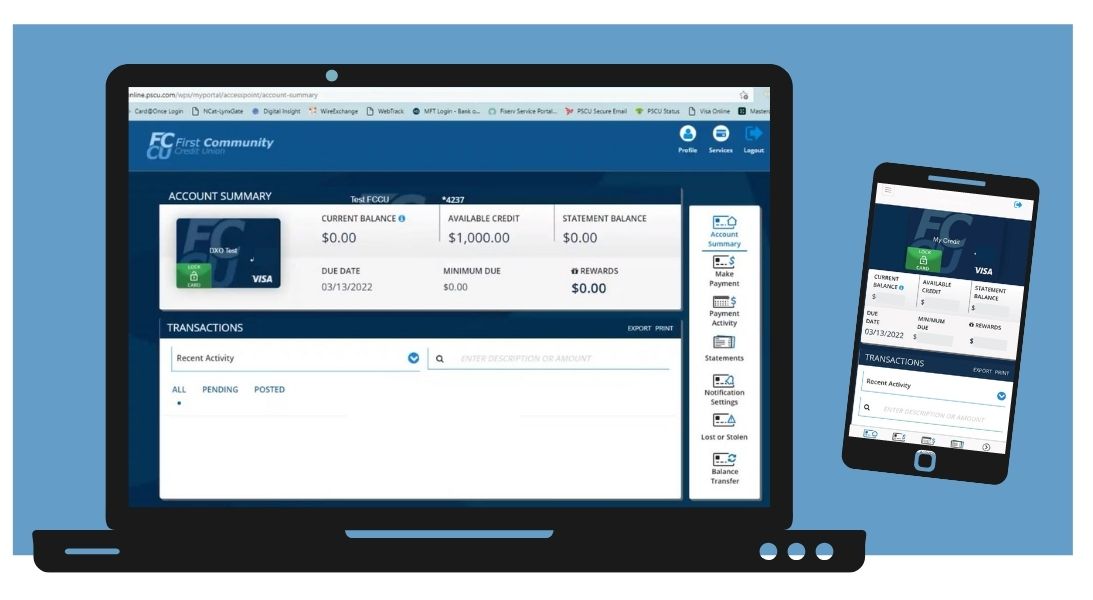 Visa cardholders will now notice a change in the look and features of the account management website when you login on both your desktop and mobile phone.
Also, as part of the transition, the new website will require you to re-enroll your card.


We hope you enjoy the new features of our VISA card management page:
Turn your card on & off
Spending controls & alerts
Travel notices
Report fraud or dispute transactions
And more!
We hope these new improvements will allow for a better member experience while using our VISA credit card.
For more details or questions, contact your
local branch
, contact us
online
or call our cards department at 1-800-850-7676.
How To Use DX Online Tutorial Videos
Lock & Unlock Your Card
Card Site Features & How to Set Alert Preferences
How to Report a Lost or Stolen Card