Supply Drive for Hope Lodge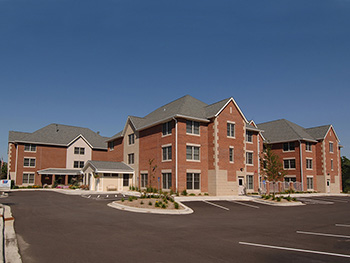 The third quarter fundraising organization, as chosen by FCCU staff, is the Sandra J. Schulze American Cancer Society Hope Lodge. Located in Rochester, MN this facility offers private suites for the comfort of its guests and their caregiver. Fostering a home-like environment, the Hope Lodge is equipped with a community dining room, kitchen, family room, library and laundry facilities. The Lodge also offers guests a wide variety of cancer programs and services that provide information, resources and support.
"When we first heard of Hope Lodge, most employees weren't familiar with the facility," said Justene Kouba, Marketing Specialist. "We came to find out that several employees have had family members utilize the space while undergoing cancer treatments. It can be very challenging when a loved one has cancer, Hope Lodge helps to ease the journey."
To support Hope Lodge, FCCU branches will be holding a supply drive. The lodge is currently in need of specific items including:
Kleenex
Zip Lock bags (any size)
Saran wrap
Aluminum foil
Laundry detergent
Dryer sheets
Gas gift cards
Monetary donations
Members are encouraged to drop off items that they would like to contribute at their local branch.
Items will be accepted until September 30th.