Main Office
Phone
1-800-850-7676
Email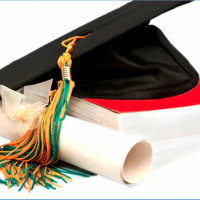 Scholarships
College Scholarships
DEADLINE EXTENDED: Due to extenuating circumstances, the application site was down temporarily, bad weather and many school cancellations, we have decided to extend the application deadline to next Friday, March 22nd.


Do you know a graduating high school senior who is looking for scholarships to help pay for college? First Community Credit Union will, once again, be offering multiple scholarships to members of the Credit Union.


In recent years FCCU created a program that supports our dedication to area communities by investing in our youth. We donated $1 million into a scholarship foundation to provide additional scholarship dollars to graduating high school students. The earnings from the foundation go to fund scholarship opportunities, including multi-year scholarships for members of the credit union for years to come. In 2018 alone, our Education Foundation funded $40,000 in scholarships to our members


This year our Credit Union will award nine $4,000 scholarships and six $2,000 scholarships, which are $1,000 per year. There are 15 dedicated scholarships available for the following schools in which FCCU has branch locations:
Bismarck State College
Cankdeska Cikana Community College
Concordia College
Lake Region State College
Minnesota State University Moorhead
Mayville State University
North Dakota State University
North Dakota State College of Science
Northland Community and Technical College
University of Jamestown
University of Mary
University of North Dakota
Valley City State University.
New for 2019! With the addition of Agassiz Federal Credit Union, we're adding new multi-year scholarships for:
University of Minnesota Crookston
Minnesota State Community and Technical College
In addition, a limited number of individual one-year scholarships will be available to any college, university, or trade school of the student's choice at the value of $1,000.
Our scholarship application process is online where applications can be created, saved and submitted with our FCCU Scholarship Application. The deadline to submit an application is Friday, March 22, 2019.