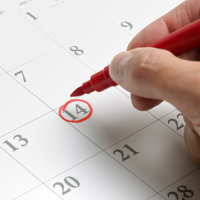 Credit Confidence Program
Managing your money can be a challenging task and, let's face it, your future depends on your financial situation. Are you looking to take control of your financial life, but need some assistance? FCCU's Credit Confidence Program can help. We have certified credit counselors on staff that can help guide you to make better financial decisions.
Seminars
FCCU offers Credit Confidence seminars several times a year for our members who want to learn more about managing their finances. These seminars cover important topics including:
Credit reports

Financial awareness

Budgeting

Financial behavior
One-on-One Sessions
If you are a member of FCCU and would like a more personalized approach, our certified credit counselors can arrange a private session with you to discuss your unique circumstances. Together, you will assess your financial situation and determine ways to improve it. Here's how we can help:
Review your credit report and discuss ways to improve your creditworthiness

Evaluate financial behavior

Create a spending plan

Discuss options to repay debt
Visit your nearest branch today and ask to speak to one of our experts to see how the Credit Confidence Program can benefit you and your family.