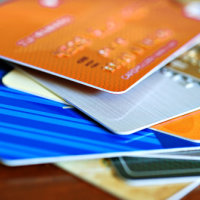 Reward Credit Card
FCCU offers two Visa® credit cards that are accepted worldwide at thousands of merchants. As a cardholder, you can enjoy great rates, no annual fee, and your choice of excellent rewards programs.
If you're tired of credit card companies that charge you yearly fees and keep increasing your rates, we have the solution! And because business is done locally, your credit limit is established right at the credit union.
Summary

Rewards Visa or Platinum Rewards Visa, both with great low rates
Choice of cash back (up to 1% on all purchases) or points
Earn one point for every $1 purchase to be used towards airline tickets, merchandise, vacation packages and more!
Combine points with Reward Debit Card points or family points to earn rewards faster
Enjoy exclusive in-store and online offers from top retailers at CURewards
No annual or balance transfer fees
25 day grace period
Cash advances at most ATMs
Enhanced security with an embedded microchip, EMV Chip Technology
Design your own card, within online banking, by uploading your own photo and customizing your credit card
24-hour hotline available at 866-820-3866

Looking for a business credit card? Click here to view product details.
Loans subject to credit approval.