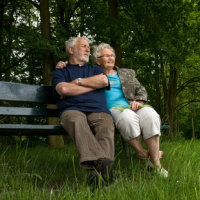 Members Choice Club
Member's Choice Club
First Community Credit Union has a special package of benefits for members 55 years and better. Members Choice Club is exclusively designed for mature people with a zest for life, like you!
It is our pleasure to invite you to become a member of our Member's Choice Club and start enjoying a wide variety of perks and benefits. You'll be amazed at what your financial dollars invested with FCCU will do for you.
Benefits
Gift for opening account

One boxes of standard check blanks per year

.25% bonus on new money of $5,000 or more invested into 12 month or greater term CD (excluding specials)

Special events & motor coach tours

Special gift for a new grandchild

Referral bonus of $10

$5 discount on safe deposit box with an active checking account

Free Notary Public services

20 free copies per month with active checking account

Three free laminations per month
Requirements
All you need to do is maintain one of the following account relationships with FCCU:
$1,000 in savings or checking

$1,000 in an IRA

$5,000 in certificates of deposit
Tours & Events
First Community Credit Union will be doing a Mystery Tour in the early fall! Those of you who have been on our Mystery Tours in the past know that they are full of amazing food, beautiful scenery and unforgettable memories. Although you won't know the destination, you'll be sure to enjoy the ride. View Tour Brochure for more details.
FCCU is also planning fun activities at each of our branch locations this year, so be sure to check out the Event Schedule too.