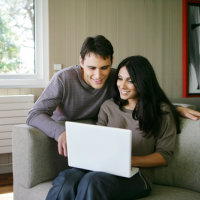 FCCU Online & Bill Pay
Everyone wants the latest and greatest banking technology, right? FCCU has made it a priority to provide you with the most up-to-date resources at your fingertips, so you can manage your finances anywhere, anytime!
You can pay your bills, check account balances, make transfers, and much more with our FREE online banking and bill pay services. Signing up is easy!
FCCU Online & Bill Pay Demo
Click the Menu on the bottom left to view other product and service tutorials.
Summary

Free services for all our members
View account balances & history
Transfer funds & schedule transfers
Make loan payments & pay bills
Get CD & loan rates
Free Finance Works financial management solution
Put money back into your pocket with our Purchase Rewards program
Instant transaction services
Download checking information to your computer or device
Utilizes the latest encryption and authentication technology to protect your privacy