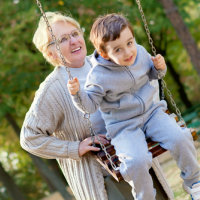 Individual Retirement Accounts (IRA)
If you don't have an IRA, you owe it to yourself and your financial future to start saving for retirement now. The future of Social Security is unknown, so it's best to be prepared and take care of yourself and your loved ones by opening an IRA with FCCU.
We offer savings & CD options that earn interest either tax-deferred or tax-free. Our experts will guide you toward the option that can best fit your short and long term needs. All are Insured by NCUA up to $250,000.
Traditional vs. Roth

Each of these IRAs features distinct tax advantages*. Compare them and consult a tax advisor to help you decide which one is right for you.




Traditional IRA




No income limits to open
No minimum contribution in any year
Contributions are tax deductible on state and federal income tax*
Earnings are tax deferred until withdrawal
Withdrawals can begin at age 59½
Early withdrawals subject to penalty**
Mandatory withdrawals at age 70½




Roth IRA




Income limits to be eligible to open Roth IRA
Contributions are NOT tax deductible
Earnings are 100% tax FREE at withdrawal*
Principal contributions can be withdrawn without penalty*
Withdrawals on interest can begin at age 59½
Early withdrawals on interest subject to penalty**
No mandatory distribution age
No age limit on making contributions as long as you have earned income

For the latest rates, give us a call at 1-800-850-7676 or visit the branch nearest you.




*Subject to some minimal conditions. Consult a tax advisor.

**Certain exceptions apply, such as healthcare, purchasing first home, etc.

Coverdell Education IRA

Allows parents and students to save for education expenses
Distributions are tax-free as long as used for qualified education expenses
Maximum contributions of $2,000 a year to a beneficiary
Funds within the IRA must be distributed by the time the beneficiary reaches 30 years of age
Funds may be rolled over into another Coverdell Account for another family member meeting age requirements

SEP Plan

Self Employment Retirement Plan
May be established for a one-person business or by a business owner with employees
Contributions into a SEP are generally 100% tax-deductible
Interest-earned grows tax-deferred until distributions made
Distributions after age 59 1/2 are taxed as ordinary income
At age 70 1/2, distributions are required