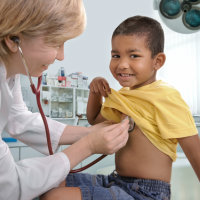 Health Savings Account (HSA)
Health Savings Accounts (HSA) are individual accounts that help save money for health care expenses. HSAs are similar to flexible spending accounts, but there is no "use it or lose it" each year for funds contributed.
You also have access to a convenient debit card for easy spending, and HSAs can benefit you at retirement when there's money left in the account.
Summary

HSA owner contributions are tax-deductible*
No "use it or lose" provision, funds are yours to keep
Must be used in conjunction with a High Deductible Health Plan (HDHP)
Distributions for qualified medical expenses are tax-free and penalty-free at any age*
Health Savings Checking with no minimum balance and unlimited transactions
Free debit card with ability to add authorized user
Check blanks available in books of 25 or 50 at cost
Sign up for eStatements to avoid annual fee
Online account access 24/7
Employer-sponsored and Individual plans available

Ask for more information from your FCCU specialists!

Are you a business looking to offer this benefit to your employees? Find out more here.