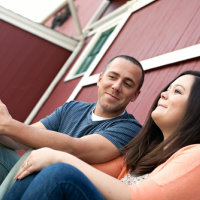 Certificates of Deposit (CDs)
Look to FCCU for a federally-insured certificate when you want a solid alternative to volatile investments. With terms from 6 months to 5 years and better-than-savings rates, our share certificates can help you reach whatever savings goals you have in mind!
Pick the CD style that best fits your needs, then sit back and watch your savings grow!
Summary

Terms from 6 months to 5 years
Tiered rates to maximize your earnings as your balance grows
Interest compounds quarterly for CD's over 12 months and at maturity on 12 months or less
$1,000 minimum deposit

For the latest rates, give us a call at 1-800-850-7676 or visit the branch nearest you.

Add-a-Buck CD

This popular CD allows you to add money throughout the term.




12 month term
$100 minimum deposit
Unlimited deposits
Compound interest quarterly




Maximizer CD

This CD allows you to trade up to a higher rate of interest and to deposit additional funds one time during the term. A great relief for the rate conscious investor.




35 month term
$5,000 minimum deposit
Compound interest quarterly
Trade up to a higher rate one time during term
Option to add money one time during the term ($5,000 minimum and the amount cannot exceed the initial deposit )

Maximizer Flex

This CD is similar to the regular Maximizer, but you'll have the added flexibility to withdraw funds once during the term.




39 month term
$5,000 minimum deposit
Compound interest quarterly
Trade up to a higher rate one time during term
Option to add money one time during the term ($5,000 minimum and the amount cannot exceed the initial deposit)
Option to make a withdrawal up to half of the balance penalty-free, one time during the term