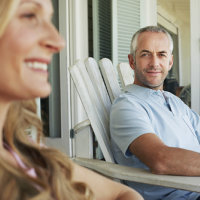 Progressive Checking
This checking account lets you make the most of your money, with a tiered rate structure that pays progressively higher rates and earns interest on your liquid funds.
Plus, you still get all our free convenience services. Another way of showing you that checking is better with community!
Summary

Earn interest in six tiers for higher returns
No monthly service fee
Free mobile banking
Free Finance Works
Free Reward Debit Card that earns points
Free eStatements
Free automatic transfers & direct deposit
Free box of standard checks
Free check images online
Unlimited transactions
$500 minimum balance




For the latest rates, give us a call at 1-800-850-7676 or visit the branch nearest you.