Main Office
Phone
1-800-850-7676
Email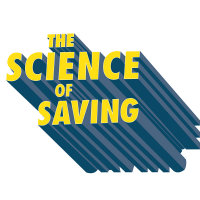 Pee Wee's Youth Week
The Science of Saving!
Join us August 6th - 10th for Youth Week activities! It's brought to you by Pee Wee Penguin's Youth Saver's Club.
Each year, FCCU celebrates Youth Week to encourage saving among our youth and the importance of proper money management. This year, the theme for Youth Week is 'The Science of Saving'. Each branch location will be holding events and activities. Kids, make sure to join us so you can receive your idea journal and pen!
Only during youth week! Pee Wee members, get $1 Bonus Buck for every $50 saved.*
Bismarck – Aug 10th – 4 pm to 7 pm – Inflatables with water, pizza, drinks and prizes – Jaycee Centennial Park

Fargo – Aug 9th – 5 pm to 7 pm – Inflatables, hot dogs and refreshments – 52nd Ave S Branch - Root beer floats at all Fargo locations on Aug 10th

Hankinson - August 10th – 9 am to 3 pm - Ice Cream Floats and giveaways - Hankinson Branch

Jamestown – Aug. 9th - 5:30pm to 8 pm – Inflatables, pizza, snow cones and prizes – McElroy Park

Milnor - August 6th through 10th – 8 am to 4 pm - Prizes, Giveaways, and Treats - Milnor Branch

Napoleon - August 8th - 5:30 pm to 9 pm – Taco in a Bag, Games, Free Swimming - Napoleon City Park

Oakes – July 31st – 11 am to 1:30 pm – Pee Wee reading to kids and giveaways – Oakes Library

Portland – Aug 6th through 10th – 8 am to 4 pm - Treats, Giveaways, and Games - Portland Branch

Steele - August 6th through 10th – 8 am to 4 pm – Treats and Giveaways - Steele Branch

Valley City - August 8th – 1 pm - Free Movie, Hotel Transylvania 3 - Valley Twin Cinema

Wahpeton – Aug 6th through August 10th – 9 am to 4:30pm - Giveaways, Movie Passes, and Treats - Wahpeton Branch

Wishek - August 8th – 5 pm to 6:30pm - Pool Games, Swimming, and Picnic - Wishek Pool

Lake Region (Devils Lake, Lakota, Bisbee, St John & Ft Totten) - August 8th – 3 pm to 5 pm – Swimming and refreshments – Ruger Park, Devils Lake

Larimore - August 6th - 10th – 9am to 4:00pm – Treats, Games and Giveaways – Larimore Branch

Grand Forks & East Grand Forks - August 6th through 10th – 9 am to 4 pm – Treats, games and giveaways – Grand Forks & East Grand Forks Branches