December Newsletter
First Community Credit Union Future Looks Bright for 2019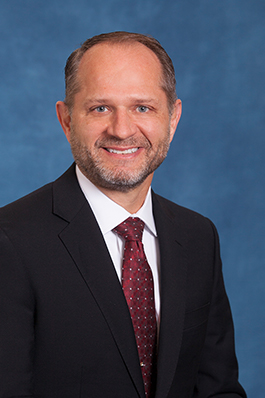 Letter from the President, Steve Schmitz
As we look back on 2018, we are once again filled with excitement for our growing Credit Union. We're proud to announce we have completed our mergers with Agassiz Federal Credit Union and Citizens Community Credit Union. While these mergers had their share of challenges, we are thankful for our members who remained loyal and patient during this time. These mergers result in a wider range of products, services and locations available to all members, while still preserving the friendly, quality service of a locally-owned credit union. We're proud to have the members and employees of these credit unions, now be a part of our team at FCCU.
Our Fargo market has been growing at a rapid pace. In keeping up with continued growth and to better serve our members, we completed our third location in June of 2018. We celebrated with a grand opening of our one-of-kind 52nd Ave branch in south Fargo. This unique building truly stands out in the city of Fargo and will aid in attracting and retaining new members and employees in a very competitive market. Much like the rest of our credit union, to better serve our members, our Administrative Branch in Jamestown is also growing. We are currently working on our additional space set to be done in summer 2019.
After growing significantly in 2018, a large part of our 2019 focus will be on training and engaging our employees so they are able to provide our members the best possible customer service each and every day. We have talented staff who will be consistently working to provide the latest technology and products to make your financial future brighter.
Reflecting on 2018, our success has been a direct result of the hard work of our employees, the commitment of our Board of Directors and the support and patronage of our 44,000 members. FCCU now has 28 branch locations and serves 23 communities throughout North Dakota and into Minnesota. We look forward to working and growing with you in the future.
I thank each of you for your part and look forward to another successful and prosperous year in 2019.
Respectfully Submitted,
Steve Schmitz
President & CEO
---
Michele Weaver Named FCCU Volunteer of the Year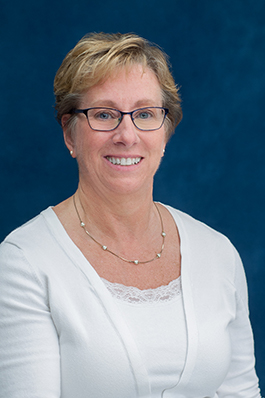 In recent years, FCCU launched a new volunteer program where employees track the number
of hours they volunteer outside of work. Whether it is helping at church, coaching basketball,
or volunteering at the local humane society, we encourage, recognize and reward staff who are
involved in their communities.
This year's winner was Michele Weaver, Internal Auditor at the Admin location. While Michele
has been working in the financial industry for nearly 33 years, she has been volunteering long
before that.
Michele volunteers as a Jamestown Chamber Ambassador where she attends Ribbon Cutting presentations for new, newly renovated and relocated businesses, attends Customer Service Award presentations, Business of the Month presentations and Business After Hours events. She also is on the Salvation Army Board, is the Severn Township Secretary and Treasurer and often volunteers at Vitalant, Downtown Arts Market and for Giving Hearts Day. She has spent more than 68 hours this year volunteering all across Jamestown.
When asked about her favorite volunteer activity Michele says, "I can't say that one organization is a particular favorite, each one has a different purpose that I am fortunate to be a part of." She continues, "The part I like the most is the surprise and excitement on the faces of those individuals who received something that they were not expecting."
"Volunteering to me is a small act of kindness that I am able to give, but has the most meaning to those on the receiving end," she says.
Overall, FCCU staff accumulated 1,400 volunteer hours during 2018! FCCU extends a huge thank you to all staff that
gives of their time to their communities and we look forward to serving our communities for years to come.
---
College Scholarships Available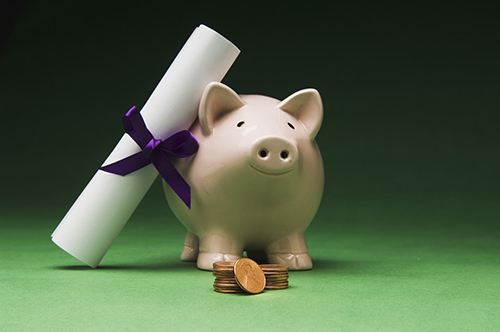 Do you know a high school senior that's graduating this year? Make sure you let them know about the scholarship opportunities available with FCCU! Once again we'll be offering multiple scholarships to our members this year.
FCCU has an education foundation that supports our dedication to area communities by investing in today's youth. In 2014 we donated $1 million into a scholarship foundation to provide additional scholarship dollars to graduating high school students. The earnings from the foundation go to fund scholarship opportunities, including multi-year scholarships for members of the Credit Union for years to come.
In 2019, the Credit Union will award nine $4,000 scholarships and six $2,000 scholarships, which are $1,000 per year. There are 15 scholarships available for the following schools in which FCCU has branch locations: Bismarck State College, Cankdeska Cikana Community College, Concordia College, Lake Region State College, Minnesota State University of Moorhead, Minnesota State Community and Technical College, Mayville State University, Northland Community and Technical College, North Dakota State University, North Dakota State College of Science, University of Jamestown, University of North Dakota, University of Mary, University of Minnesota Crookston and Valley City State University. In addition, a limited number of individual one-year scholarships will be available to any college, university, or trade school of the student's choice at the value of $1,000.
For full details and to access the online scholarship application, please visit our website at www.myFCCU.com in early January. The deadline to submit an application is March 15th, 2019.
---
FCCU Raises $6,500 for CHildren's Miracle Network Hospitals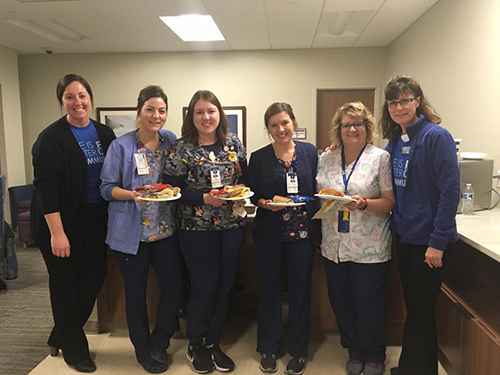 We recently held fundraisers for our 2018 fourth quarter charity, Children's Miracle Network Hospitals (CMNH) through Credit Unions for Kids. Employees of FCCU choose a different organization each quarter to support by raising money and awareness. FCCU was able to donate $6,500 to CMNH, a network of hospitals that has been helping kids in need for over 30 years.
North Dakota's local CMN hospital is Sanford Children's Hospital in Fargo. Since 1984, Sanford Children's has served children and families as North Dakota's only Children's Miracle Network Hospital. Money raised for CMNH at Sanford Children's helps to fund lifesaving medical equipment, special programs unique to sick and injured children, research and education.
"It's humbling to see the impact that a donation can make," said Janna Bergstedt, Vice-President of Marketing at FCCU. Bergstedt continued to share, "While visiting the new Sanford Children's Hospital in Fargo, we were able to see the amount of compassion and effort that staff provides to the children as well as their families. It's an honor to be able to donate to such a worthy cause."
Funds were raised through various means including selling chocolate bars, casual Fridays, parking spot raffle and holiday pin-ups. In addition, FCCU staff provided free lunch on International Credit Union Day for doctors, nurses and residents at Sanford Children's.
Credit Unions for Kids is a nonprofit collaboration of credit unions, chapters, leagues/ associations and business partners from across the country, engaged in fundraising activities to benefit 170 Children's Miracle Network Hospitals. Adopted as the credit union movement's charity of choice, they are the 3rd largest sponsor of CMN Hospitals. One hundred percent of every dollar donated through Credit Unions for Kids goes back to the local CMN Hospital.
---
FCCU Employees Receive Yaears of Service Awards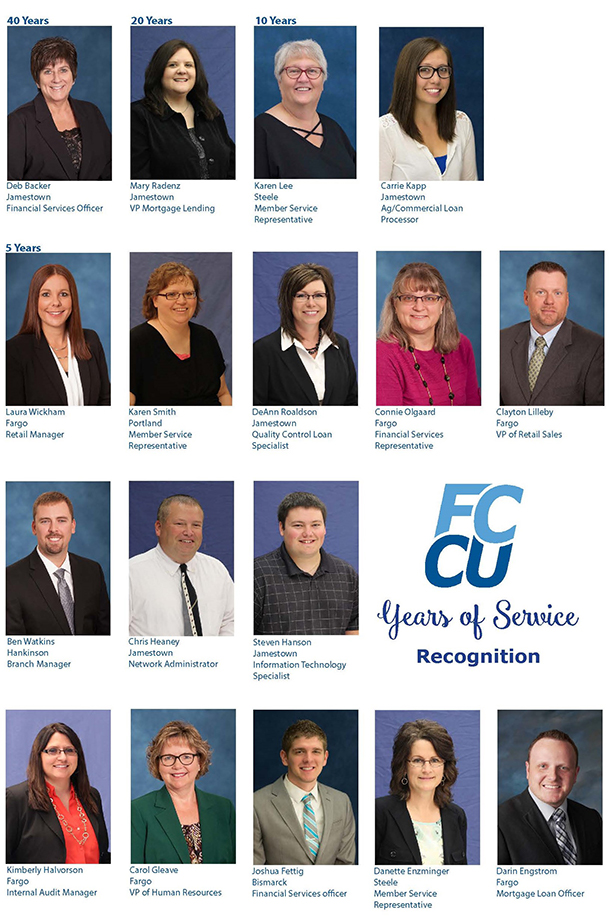 We recently recognized several employees for their years of service to our Credit Union at our staff Christmas party. Their hard work, dedication and loyalty day after day, year after year, is greatly appreciated. Please, join us in thanking the following employees for their years of service to our members.
---
FAR Shopping Spree Winner Chosen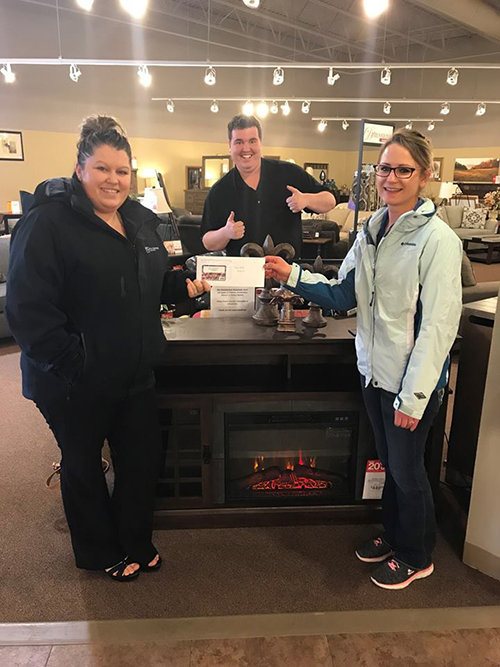 FCCU held a contest this fall for a $500 shopping spree that encouraged First Advantage Rewards (FAR) members to enter to win. The lucky winner was announced and presented her prize.
Congratulations to Bismarck member, Tanya Decker of Lincoln, for winning the $500 shopping spree to a store of her choice.
Jessica Nygaard, Bismarck Retail Manager, presented Tanya her prize. Tanya was thrilled to use her money at Slumberland Furniture for this beautiful fireplace and TV stand. She'll be able to enjoy it all winter long.
Congratulations Tanya, from all of us at FCCU!
---
80th Annual Meeting to be Held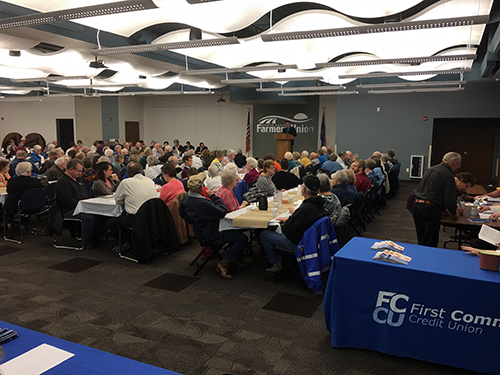 The 80th Annual Meeting of First Community Credit Union will be held on March 18, 2019, beginning at 5:30pm. The meeting will be held at the Farmers Union Conference Center located at 1415 12th Avenue SE in Jamestown.
Three positions on the Board of Directors need to be filled. They are three year terms. Dayne Headland, Owen Olson and Mark Watne have submitted petitions for re-election. No other petitions were submitted. Serving on the nominating committee are Jason McKenney, Sue Corwin and Sharman Zachrison. As directed by the bylaws, the vacancies will be filled by acclamation at the Annual Meeting.
Following the business meeting, a meal will be served. Meal tickets must be purchased in advance for $2 and can be picked up at any FCCU office prior to close of business, Friday, March 8.