October Newsletter
Join us for International Credit Union Day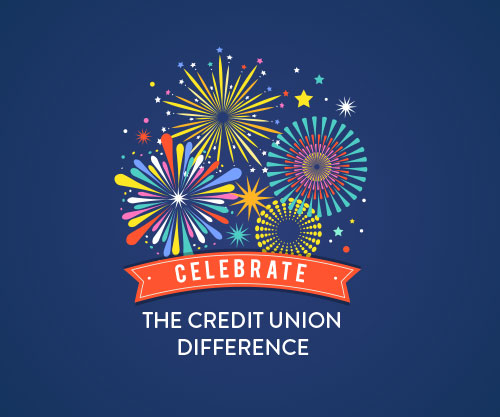 October 18, 2018 will mark the 70th anniversary of International Credit Union Day. This year's theme is "Celebrate the Credit Union Difference." We celebrate people helping people and individuals coming together to better our communities.
Credit unions all over the world will be celebrating the history and the success of the "People-not-Profit" philosophy. This year's theme emphasizes the credit union movement's loyalty to its members and its mission to provide them financial support and guidance.
The movement began in the 1840s as a democratic consumer cooperative by weavers in Rochdale, England. Frustrated by bankers who denied them loans simply because they weren't wealthy, the weavers and workers decided to pool their incomes and loan money to each other. In time, this cooperation put each member on solid financial ground and encouraged their own businesses to flourish.
The need for equitable financial institutions grew and, in 1971, the World Council of Credit Unions, Inc. (WOCCU) was created to help establish and maintain viable credit union movements. It has become the leading voice for advocacy and governance on behalf of the international credit union community.
Today, over 235 million people are served by credit unions in 109 countries and 6 continents.
Join us at any of our branches on October 18 to celebrate International Credit Union Day. Stop by for a treat, door prizes and refreshments.
---
FCCU Announces Children's Miracle Network as 4th Quarter Charity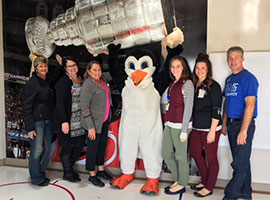 First Community's 4th quarter charity, as chosen by FCCU staff, is Children's Miracle Network Hospitals (CMNH). Each quarter employees choose an organization to raise money and awareness for.
We will be serving lunch on International Credit Union day for patients and families at the Sanford Children's Hospital in Fargo and Bismarck. FCCU has been supporting CMNH as our 4th quarter charity for several years and it is a rewarding experience for everyone involved.
Each branch will also be selling World's Finest Chocolate bars to help raise money for this worthy cause and we will also be holding internal fundraisers, including Miracle Jeans Week where employees are encouraged to wear jeans all week with a donation of $5.
CMNH is a network of hospitals that have been helping kids in need for over 30 years. FCCU's local hospital is Sanford Children's Hospital in Fargo. All of the funds raised through Credit Unions for Kids go to the local hospital, which pays for medical treatment while children are staying at the hospital, as well as life-saving research.
---
Three Board Positions Open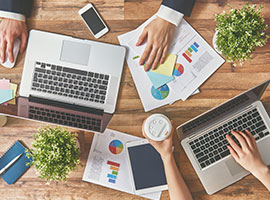 There will be three open positions on FCCU's Board of Directors. Terms up are Dayne Headland, Owen Olson and Mark Watne. They have all expressed interest in running for another term. Serving on the Nominating Committee are Jason McKenney, Sue Corwin and Sharman Zachrison. The Board meets once a month to review financial statements, numerous reports and determine various policies. Board members are also expected to attend any additional meetings as needed.
Nominees must be a member of FCCU for at least two years from the date of the annual meeting on March 18, 2019 and be a member in good standing. Members interested in running for the Board can pick up a petition beginning October 22 at FCCU's office located at 310 10th St. SE, in Jamestown. You can also request one by mail through your local office or by calling 800-850-7676, extension 5116. Petitions are due back no later than November 30, 2018. Voting will take place at individual offices and at the Annual Meeting in Jamestown on Monday, March 18, 2019. Election results will be announced at the Annual Meeting.
---
Upcoming Member's Choice Club Events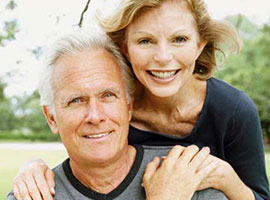 Join us for our upcoming events:
All Branches - International Credit Union Day - Oct. 18 - Stop in for a special treat!
Steele - Bingo- Oct. 11 - 3:30 pm - Bismarck Dakota Skies Bingo
Bismarck - Bingo - Oct. 11 - 3:30 pm - Dakota Skies Bingo
Napoleon - Pie & Ice Cream Social - Nov. 7 - 1:00 pm to 3:00 pm - FCCU Branch
Portland - Bingo - Nov. 8 - 2:00 pm - Portland Senior Center
Jamestown - Bingo - Nov. 15 - 1:00 pm - Senior Center
We have a special package of benefits for our members 55 years and up. Member's Choice Club is exclusively designed with a wide variety of perks and benefits including special gifts, events/tours, and account specials. If you are someone with a zest for life and would like to learn more about getting involved with Member's Choice Club contact your favorite FCCU representative today.
---
Tips for Making Your Home Winter Ready
Winter is approaching quickly - are you ready? How about your home? Here are some tips to get your home winter ready (and save you a little money this season).
Conduct an "air leaking" check on your doors and windows. If air is coming in, take steps to seal that window or door, or even install storm windows or doors.
Make sure your attic is properly insulated.
Check your heating system to make sure it functions properly; if not, call a professional to fix it as soon as possible.
Turn your ceiling fans clockwise (you can flick a switch on the base of most fans to do this) to help push warm air down and circulate around your home. This can help keep your heat at a lower temperature, saving you money throughout the winter.
Keep your driveways and walkways free of debris and ice. Stock up on salt before the first storm so you can prevent slippery conditions around your home.
If you have a furnace, change the filter to help with air flow.
If you have exposed pipes or valves, insulate them to protect against drafts and cold. You can use an old towel or rag and secure them with tape or elastic. You can also purchase insulated sleeves and pipe wrapping at a hardware store. A professional landscaper can take care of this as well and give you peace of mind they are insulated properly.
During cold weather, you can avoid frozen water pipes by opening your faucets enough to allow a slight drip and opening your cabinet doors to let warm air circulate around the pipes. This will waste some water, so only do this with the most vulnerable pipes.
By following these tips, you'll be able to enjoy the warmth of your home in the cold winter months. If you have any questions about getting your home winter ready, ask a professional at the local hardware store, a trusted handyman, or a professional landscaper. Being prepared eliminates panic so do what you can before the first storm hits, and you'll be set for whatever comes your way.
---
Branch feature – Hankinson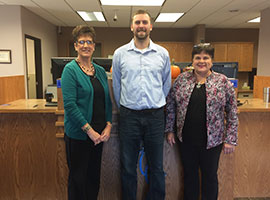 Greetings from Ben and the Hankinson team!
On September 29th, Hankinson held its 17th Annual Oktoberfest celebration. The event gives the community, and anybody else wanting to channel their "inner German", the opportunity to enjoy food, music and games. Our very own Financial Services Officer, Lori Hubrig, was able to volunteer, serving food during the day. It was once again a great turnout, even with the colder weather!
Speaking of cold weather, it appears that fall is officially here to stay, although you never know with the Midwest weather. The farmers have begun corn and soybean harvest, and the muddy roads are a sure sign that sugar beet harvest is in full swing.
We wish everyone a safe harvest this fall!
---
Getting Your Startup Company from an Idea to a Reality
Every success story begins with a good idea, but every good idea won't become the next "big thing." Perhaps you have a great idea and want to launch a business, but you don't know where to start. Consider the questions below to turn your idea into a successful business:
Does my idea have a unique purpose?
Research and evaluate the difference between your idea and others.' Why hasn't this been done before? What can you do better with your idea than someone else? What makes your idea unique? You must find your niche before your idea can turn into a successful company.
Does my idea solve a problem or address a need?
If people can't see how your idea will improve their lives, it's likely not going to work. Ask as many people as possible for feedback. You can test demand by selling a product or service on a site like eBay, Amazon or Etsy.
Who do you want to reach?
Label your target audience as specifically as you can, and do it early. Recognize that you can't be all things to all people – it's impossible. As you define your potential consumers, you'll be able to tailor your "brand" to meet their needs.
Is there room to grow or expand?
Start small and try to corner the market in one area. Once you've mastered that area, enlarge your brand. You may have to get creative to remain true to your brand. Remember, your satisfied returning customers are more likely to try the other products/services you offer.
You can think about it all day and Google how others are doing it, but the secret to success is work. If you can get the ball rolling, and keep it rolling through well-planned, hard work, you'll be on your way to running your very own startup company.
To learn more about how First Community Credit Union can help you get started visit myFCCU.com.