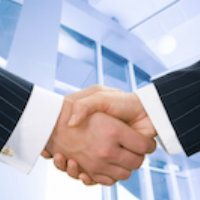 Merger Information
Stronger Together.
Credit unions have changed tremendously over the past several decades. Growth is now something that has to happen in order for businesses to survive and succeed. Success is not measured on how much profit we can make, but rather focuses on the continued service to our membership. We must do what is best for our members in order to provide the high quality of products and services that you desire.
We are "Stronger Together."
In January First Community merged with Citizens Community Credit Union. Our combined credit unions will be headquartered in Jamestown, ND and operate under the First Community Credit Union name.
As always, our members will be our highest priority as we move through the process. We look forward to this opportunity to grow our credit unions and to continue to serve our members. We are "Stronger Together."
Latest Merger Updates
The operational merger date for Citizens to First Community is October 1, 2018. The following information is important things for members to know about the transition of services including checking, online banking, debit card, etc.