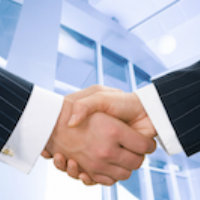 Merger Information
Stronger Together.
Credit unions have changed tremendously over the past several decades. Growth is now something that has to happen in order for businesses to survive and succeed. Success is not measured on how much profit we can make, but rather focuses on the continued service to our membership. We must do what is best for our members in order to provide the high quality of products and services that you desire.
We are "Stronger Together."
In January First Community merged with Citizens Community Credit Union and in April Agassiz Federal Credit Union also joined First Community. Our combined credit unions will be headquartered in Jamestown, ND and operate under the First Community Credit Union name.
As always, our members will be our highest priority as we move through the process. We look forward to this opportunity to grow our credit unions and to continue to serve our members. We are "Stronger Together."
Citizens Community Credit Union
Citizen's has 10 branch locations in 9 communities serving 11,400 members. Branches are located in Bisbee, Devils Lake, East Grand Forks, Ft. Totten, Grand Forks, Lakota, Larimore, Northwood and St. John. For the latest information on the Citizens merger, visit www.citizens-cu.com. Please note that Agassiz members should continue to access online banking on the Citizens website until the operational merger later in 2018.
Agassiz Federal Community Credit Union
Agassiz Federal Credit Union has two locations – Crookston and Climax, MN. Since its inception in 1953, the credit union has grown to 1,500 members. The community of Crookston has about 8,000 people and is located 25 miles southeast of Grand Forks. Climax is 17 miles southwest of Crookston. For the latest information on the Citizens merger, visit www.myFCCU.com/agassiz.