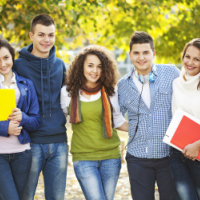 Student Loans & Consolidations
First Community Credit Union partners with the Bank of North Dakota to help finance college. Whether you're just starting off and need a student loan to help pay for college or if you're finished and want to consolidate your student loans, the Bank of North Dakota can help.
They have customized programs for North Dakota residents and non-residents with good rates and terms to fit your needs. Find out more today by visiting their website.
Summary

FCCU partners with the Bank of North Dakota
Get a student loan to help pay for college
Deal One Loan allows you to have one student loan to repay