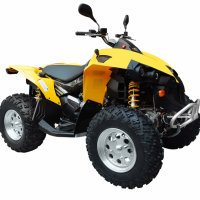 Recreational Vehicle Loans
Whether you like fishing, hiking, hunting, or just running around in a snowmobile, let FCCU put the keys to a new or used recreational vehicle right in your hands.
With our competitive rates and a variety of terms, our loan experts can customize a program that fits your lifestyle and budget. Why not ask today?
Stop in to see a loan officer today or apply online!
Summary

Buy that recreational toy you've been looking for
Affordable low rates
Flexible terms and low monthly payments
Fast, easy application process
Pre-approval available for better buying power
Local decision-making

Fast responses and personal service

For the latest rates, give us a call at 1-800-850-7676 or visit the branch nearest you.