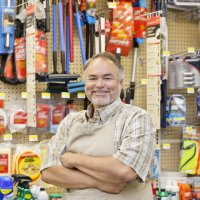 SBA Loans
For small businesses that are just starting or need more capital to keep growing, an SBA loan may be the answer. They are easier to qualify for than regular lending, and offer affordability and reliability.
Our loan experts work with businesses using SBA loan note guarantees as needed, and participate actively with the Bank of North Dakota PACE loans for new business developments. Ask for their help today!
Summary

Start a new business or grow your current one
Competitive interest rates
Flexible repayment terms
Low down payment options
Easy to qualify
Preferred SBA lender
Expert professionals who can help you through the process

For more information about our commercial loans or to apply, stop by your local branch to visit with one of our commercial loan specialists.