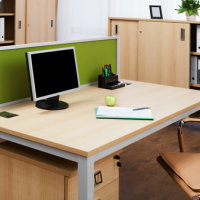 Commercial Real Estate Loans
Outgrowing your commercial space is a good sign that your company is moving in the right direction. Let our professionals secure an affordable loan to fund any and all of your commercial real estate needs.
We also provide construction loans if you prefer to build a customized space. If you currently have a commercial mortgage with another institution, we will gladly refinance it to help you save money.
Summary

Find a new home for your growing business
Expand your current space
Invest in rental property
Custom-build with a construction loan
Refinance your current loan and save
Competitive low rates
A wide variety of terms to suit your needs
Local decision-making

For more information about our commercial loans or to apply, stop by your local branch to visit with one of our commercial loan specialists.