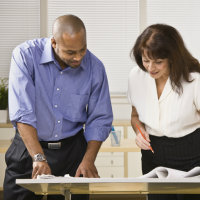 Commercial Loans
When you're ready to take your business to the next level, look no further than FCCU. All loan decisions are made locally by professionals who understand agriculture in our trade area.
Our commercial loan officers will provide prompt service, including analysis of your financial situation, to customize the best rates and terms for you. You will be surprised at how high our lending limit is to Ag and commercial borrowers. Contact us to find out!
Summary

Competitive rates and flexible terms
Decisions made locally by professional staff
We offer commercial business loans for the following:
Buildings for your business or rental properties
Equipment loans for your business needs
Working capital and operating loans
We work with businesses using SBA loan note guarantees as needed
We participate actively with the Bank of North Dakota PACE loans for new business developments




For more information about our commercial loans or to apply, stop by your local branch to visit with one of our commercial loan specialists.