View all posts
Top Fraud Protection Tips
07/07/2022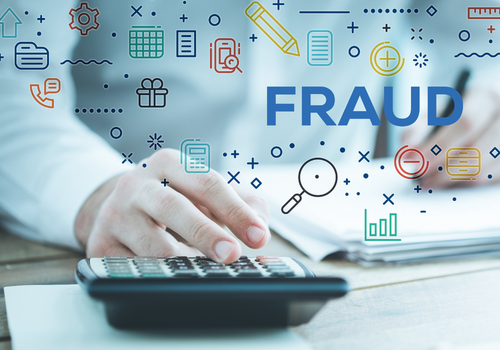 Fraud is happening each and every day and can happen to anyone. Even right here in North Dakota and Minnesota, our members are getting scammed out of thousands of dollars. As part of a fraud education series, FCCU wanted to offer quick tips to help fight against unwanted fraud.
Be skeptical.

If it seems too good to be true, it probably is. Always err on the side of caution. If you're nervous, don't be afraid to ask your financial institution to help you.
Are you feeling pressured? If you feel like the person on the call is rushing, demanding, threatening, or simply won't take "no" for an answer, they likely could be a scammer.
NEVER share your account numbers, passwords, usernames, Personal Identification Number (PIN), or one-time passcodes over the phone, via text or email.
NEVER allow someone you don't know to remotely log into your computer; or coach you to download software or apps to your computer. Once they have access, they can place a virus, malware, or gain access to your online banking which has your account number.

Be aware.

Know who you are dealing with. If a company that you do business with is contacting you, they should already have your information. They should not need to ask for an account number or social security number.
If you did not initiate the call, place a call back to the number you have on file (statement, back of card, search business online). Do not call back the number that called you, as it could be fraud.
Monitor your checking account and credit cards regularly. Talk with your financial institution about online banking, mobile banking apps, account notifications, card controls, and e-statements.
Request to add a verbal password to your banking account to be verified anytime that you call to request information or to conduct a transaction.

Be educated.

Fraud techniques are constantly evolving. Keep yourself up-to-date with the latest fraud trends through news sources, podcasts, or contact your trusted financial institution. FCCU has many resources available to learn more about fraud protection.
Monitor your credit report. Periodically review for accounts that do not belong to you. Each consumer can request one free copy of their credit report per year by going to www.annualcreditreport.com.
Listen to your trusted resources and your trusted financial institution. Be on the lookout for resources to fight scams and pay attention to educational articles relating to fraud.
Use a strong password on your account that includes a combination of upper and lower-case letters, numbers and symbols. Do not use names of family members, pets, or birth dates.

Be careful.

Never sign into your accounts by using a link that you received in an email or text message.
When making online purchases, pay with a credit card and be sure to monitor the charges on that card. If a charge needs to be disputed, for any reason, a credit could take up to ten days.
Use caution on social media when commenting on public posts. Update your account settings to private, not public. Do not accept friends or followers that you don't know and be cautious of false friend requests.
Keep your contact information up-to-date with your financial institution. If suspicious activity is detected, your financial institution may try to reach you.
When in doubt, don't be afraid to check with your local FCCU branch or someone you trust. FCCU wants to help keep our members both aware and safe from potential fraud. The following are a few resources available regarding fraud:
Stay tuned for more related articles and resources we have on this important topic to help keep you informed and fight against fraud.