View all posts
Protecting Yourself from the Top 10 Fraud Scams
06/06/2022
By: Kathy Mushet and Chelsey Francis, FCCU Fraud Experts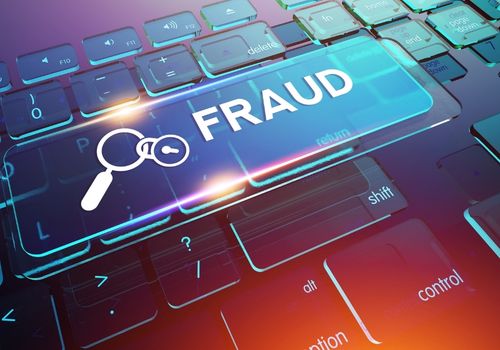 Fraud is happening each and every day and can happen to anyone. Even right here in North Dakota and Minnesota, our members are getting scammed out of thousands of dollars. As part of an upcoming series on fraud education, we sat down with our fraud experts, Kathy Mushet and Chelsey Francis, to see what type of fraud they're seeing most and how we can help you, our members, fight back against fraudsters. Here are the top 10 scams to be aware of:


Romance, sweetheart, old friend scams

This type of scam is when a new love interest tricks you into falling for them, when all they really want is your money. Usually the initial contact begins online, from a stranger on social media or on a dating app. From there they attempt to form a personal connection and eventually try to trick you into providing money with things like a plane ticket or personal emergency. Sadly, they always have a compelling story to support their request. The general rule for protecting against these is to never send money to someone you have not physically met in person.



Phishing/impersonation to gain access to debit/credit cards or online banking

This is when people contact FCCU pretending to be a member; they have basic information and are phishing for more to gain access to accounts. The fraudsters are getting more sophisticated, some with the ability to take over your phone number so that it's coming through our systems at FCCU with the same phone number on file for you. As a form of protection, members can place a password on your accounts for phone transactions, which is added security to your account. Passwords can be added in-branch only.
ID Theft

This type of fraud is the typical process of obtaining and using a person's private identifying information for personal gain. Sometimes the information is obtained online while other times it's given out incidentally by the victim. There are several common types of identity theft that can affect you; here are just a few: financial, tax, medical, synthetic (fake identity) and criminal (someone who's arrested provides your information to law enforcement). IDSafe and IDSafeBiz are two programs FCCU offers to help protect members from having their identity stolen.



Fraudulent check scams with remote deposit capture

This is a fairly new trend where members, generally between the ages of 15-25, are scammed into depositing fraudulent checks from their mobile banking apps. The virtual checks are coming from social media sites like Snapchat, Instagram and TikTok. Hackers are pretending to be your friend, asking you to commit bank fraud by cashing a check for them. Many times, the member is not familiar with how to endorse checks and they submit through their mobile banking app, assuming the check is good. The fraudster will ask you to give them the money from the check in the form of cash, Bitcoin, or gift cards. However, the check turns out to be fraudulent, so it bounces and never clears in your account. You'll be out all the money you sent off and also any overdraft fees that may apply.



Overpayment scams with online retailers

These scams generally target older people and involve online retailers such as Amazon, Paypal, etc. You get a call from what they say is Amazon, for example; the convincing fraudster gains access to your computer and makes it look like they charged you more money by accident and you must send back a portion of the money. Never give someone remote access to your computer, tablet or phone or click a link they send in an email or text. Furthermore, don't do business with a seller who directs you off the Amazon or the main business website.



Secret shopper/car wrap/sweepstakes/lottery with fake checks

We see this occur with people looking for secondary job or a way to make some easy money online. You come across an opportunity that looks good. You could make money by being a 'secret shopper' or wrapping your vehicle for advertising, perhaps a sweepstakes or lottery winner. Ultimately, you get a check in the mail. You deposit it, but they (fraudster) get a portion of the funds, so you have to send some back. After you do that, you find that the check is bad and you're out the money. Best practice would be that if you don't know the person well enough to personally vouch for the check you received, ask to have a hold placed or give the check at least 7 days to be sure it's cleared before you use the money for anything.
Online purchase/sale – requesting money for fake merchandise

This scam relates to an online sale or purchase, typically from places like Craigslist, Facebook or Ebay. You send payment off only to find it's a scam. It can come in the form of sending a check for more than the amount to cover shipping, a fake cashier's check or even wire option too. If you are purchasing or selling something online, make sure you accept payment where you can be protected. Be aware if something seems too good to be true or way underpriced, it just might be. Best defense on this, is online research. If you are having trouble finding information about the person you're buying from or their name comes up on scam sites, it's best to stay away.



Advance fee loans, Credit Arranger – with fake check/online banking compromise

This scam typically targets members with a lower balance and/or credit score, perhaps you just lost your job or fallen on hard times. You're applying for loans online, but not from reputable companies. Without realizing the mistake, you've given out your online banking information. In addition, you could receive checks that aren't legit, but don't realize it until you make your deposit and days later, find out the check is bad. Online payday loans will only dig you deeper in a hole of debt as they charge exorbitant interest rates. Online loan providers never need your online banking information to grant a loan. If they are asking for it, they are not a legitimate company.
Business email compromise with wire fraud

This scam begins with an email compromise for a business, meaning the fraudster has access to the members business email and are monitoring the account. The business actually initiates a wire that is legitimate, however halfway through the process, the fraudster took over the business email and changed the wire numbers. The email is actually being intercepted by the fraudster first. The wire does not go to the intended recipient, but instead to the scam artist and then wired out immediately, typically to another country.

Another scenario might be if a company does not have good dual verifications of fund transfers. Typically, a person will receive an email that appears to come from the CEO or whoever might ask to send a wire. The employee sends the wire without verifying it with the requester and the email was fraudulent. A review of the email address will reveal it to have an extra letter or something that was easily missed. Best protection is verifying the wire instructions through every step of the process, by the member and the CU, and the member verifying the request personally, not through email, with the requestor.
Tech support scams with online banking compromise

This scam targets those who are not very tech savvy. You get a new phone or computer, but don't know how to use. The fraudster calls you saying there's an issue with your phone and they will take care of it for you, by asking to "remote" into your device. They trick you by either charging you falsely or compromising your online banking account. It can also turn into a refund scam, as touched on previously.
Quick Tips for Avoiding Scams:
Know what to look for:
Who is calling you?

If you get a call from a company, agency or anyone purporting to be a representative and wanting information, the best response is to thank them politely, ask their name, and state you will call the company back to talk with them. Then call the company from a trusted phone number you either already have or can find on their website. You can then ask for that person: if it was a real call, you will get them; if not you can inform the company what happened and verify all is fine with your accounts.
Use caller ID – if someone is calling you and they are not in your contacts and you don't recognize the name or number, just don't answer! If it was someone you knew, they will leave a message and you can call them back.

What are they asking you for?
Is someone calling claiming to be the IRS about unpaid taxes? Or a big box store where they say you didn't pay your credit card? It's important to remember, the IRS will never call you and will always send a letter. Same goes for Amazon, Paypal, Ebay and other large online retailers, they will not call you. They will send emails directing you to login to your account on their app and check for messages. Also, never pay anyone who insists you pay with gift cards or money transfer services and never click on links in email or texts, even if they ask you to.
Is there pressure involved?
Resist the pressure to act immediately, this is a red flag. Never give out personal or financial information in response to a request that you weren't expecting.
Are they claiming law enforcement is involved?

Again, when in doubt, be sure to contact someone you trust to make sure this is legit.
Finally, the best way to protect your account from phishing is to go into your local branch and set up a password for phone inquiries and transactions. When you call, you will be asked the password which will bypass the other security questions for a quicker transaction and you can be assured no one can get information on your account by impersonating you.
When in doubt, don't be afraid to check with your local FCCU branch or someone you trust. FCCU wants to help keep our members both aware and safe from potential fraud. Stay tuned for related articles and resources we have on this important topic to help keep you informed and fight against fraud.