View all posts
Celebrating Our Young Professionals: Meet Shantel
05/31/2022
Earlier this year, we began a new quarterly blog series featuring topics related to careers in the financial industry. This quarter, FCCU will be featuring FCCU Young Professionals in the Workplace. FCCU is proud to employ 150 GenZ and Millennials! That means over 50% of the FCCU workforce is made up of young men and women that are making a difference each day.
Learn how you can join our strong team, here.
Meet Shantel, Financial Analyst in Fargo and our fifth young professional spotlight this month.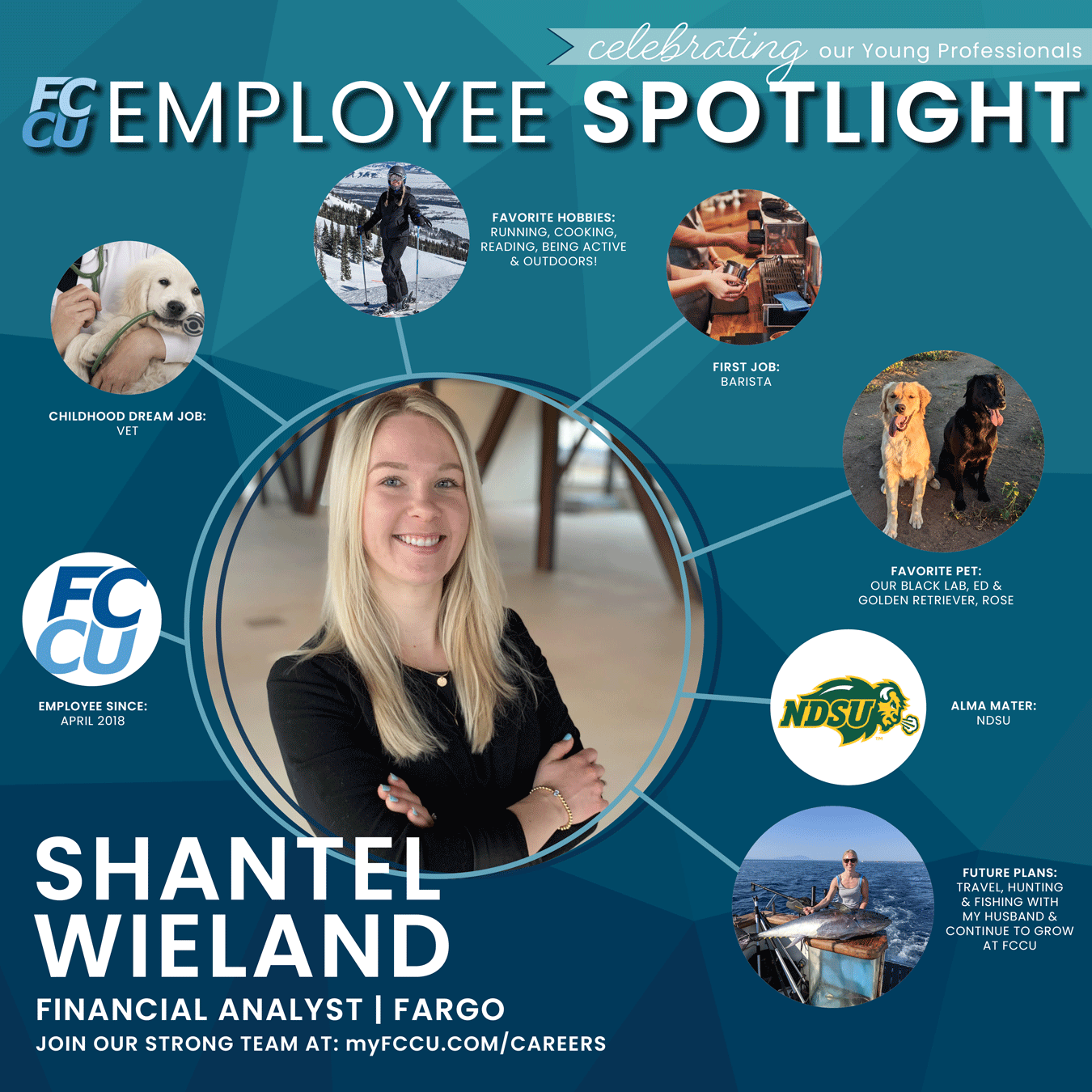 What is your role at FCCU?
Financial Analyst. I get to work in a wide variety of areas related to our financial performance and soundness. Some of the main areas I'm involved in include managing our investment portfolio, liquidity management and projections, profitability reports, monitoring our interest rate risk, budgeting and financial projections, and loan and deposit rates.
How did you choose the career you wanted to go into?
I've always liked math and working with numbers. Even as a young teenager I was always creating my own personal budget, so working in finance seemed like a good fit.
What is the most exciting part of your job?
I get to work on a variety of projects and I'm always learning something new.
What do you enjoy about working at FCCU?
The great people I get to work with and the amazing culture. I love that FCCU is very family-oriented and cares about our members, employees, and giving back to the community.
What advice would you give a young professional just starting out in their career?

Don't be afraid to challenge yourself and get uncomfortable. It can seem really intimidating when you're first starting out and don't have a lot of experience, but everybody starts somewhere. Ask a lot of questions and learn from those around you.
.
.
Learn how you can join our strong team, here.