View all posts
What You Need to Know About Buying Your First House
02/09/2022
By: Craig Ventzke, Grand Forks Region Mortgage Lender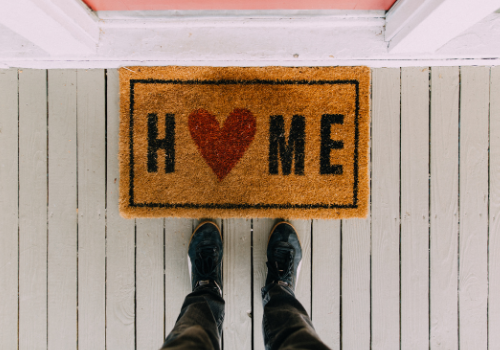 Buying your first home and don't know where to begin? Our Grand Forks Mortgage Loan Officer, Craig Ventzke sits down with Katie Nehl, Communications Manager at FCCU to answer some common questions about buying a home and gives tips on what you can expect.
You can also listen to the full version of this sit-down, via our podcast, 'Let's CU Succeed'.
Katie: What's the benefit of buying a house versus renting?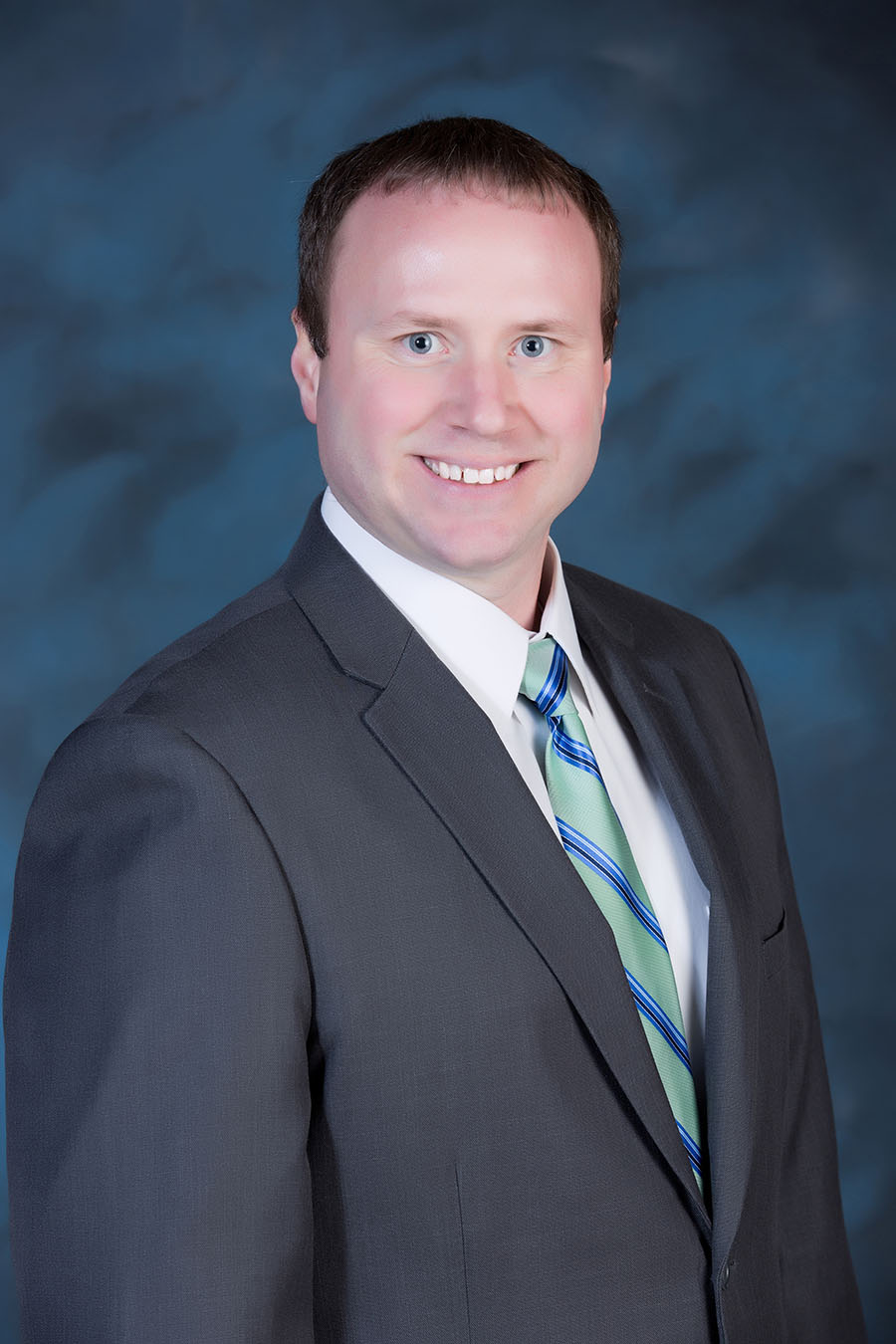 Craig: When you buy a house and own a house, you are building equity, so you have that tangible asset that's helping you build wealth as far as your personal wealth and well being. When you're renting, you're just kind of throwing that money out the window in some cases and helping someone else become wealthy because you're paying them to live in their property. I get a lot of phone calls and emails from people that are looking at buying their first home that are tired of renting and want to own their own property. That's really the big benefit is that you are building your own wealth.
K: If I go the route of knowing that I want to for sure by a home, what's the first step?
C: Your first step should be to come talk to a mortgage lender, whether that's me or another mortgage lender at FCCU, because you need to get a prequalification. If you want to start looking at homes, get a realtor and get a real estate agent involved, that'll be one of the first things they ask you, whether or not you're prequalified. So the easy way to do that is to fill out an application. We have an online application on our website. Or you can set up an application with one of our other loan officers, or even call in and we can take the application over the phone.
K: What documents do I need to have for buying my first house?
C: The documents you'll need are your basic financial documents such as pay stubs from your employer for the past month, W2s and tax returns from the past few years, any other financial statements such as a 401K or IRA. These are all helpful or can be needed during the process.
K: What programs are available to me as a first-time home buyer and payment options?
C: At FCCU, we have several different options that are beneficial for first-time homebuyers. We do a lot of USDA or rural development home loans. The benefit of that program is you can get into the house with 0% down. We also offer many conventional home buyer programs, where you can get into the house with 3% down. Another first-time home buyer program is FHA. The down payment for that program is 3.5%. We also have access to North Dakota Housing Finance Agency that actually will help potential buyers that may need assistance with down payments and home buying closing costs. You might not necessarily qualify for every option, so that's why it's important to come in and see what option you may be eligible for.
K: What about getting pre-qualified? What does it mean and why is it important?
C: Getting pre-qualified is when we look at your credit, review your income and compare that with what you already have for a debt profile, meaning what other loans do you have out there, credit card payments, student loans, etc. We look at that whole picture and determine if we can qualify you for one of the programs we offer. Then we look at what can we qualify you for, meaning if we do a loan for $200,000, are you qualified to make that payment based off of your debt profile. The reason that's important is because a person need to know what they can get into as far as when they are looking at homes. If they go looking at homes blind and throw an offer out there, but they aren't even pre-qualified for that amount or not even pre-qualified at all, they are potentially wasting the time of the real estate agents, the individuals that are selling the house and simply their own time because they can't buy it. Getting pre-qualified is just an important step to know how much you can spend or be approved for on a loan.
K: What are the factors that decide what I can get pre-qualified for?
C: Credit is big. Other things that play a factor are employment, length of employment and other debt that you may have already. All of these will help determine if we can pre-qualify you and for how much.
K: Once approved, how long do I have to buy a house?
C: When we do a pre-qualification, we are good for 60 days. We want to give the applicant or potential borrow 60 days to find the home of their dreams. And then we need roughly 60 days to close that loan. When we do a credit report pull, it's usually good for four months, so we give them 60 days to find their home and then 60 days to finish on the actual purchasing process.
K: What are closing costs and how much should I expect to spend?
C: Typical closing costs on a $200,000 house for example, are going to range roughly around $5,000 or $6,000 in actual closing costs. Then you're also going to have your pre-paid expenses, like home owner's insurance and property taxes. Those get collected at the time of closing. A lot of people forget about those things when they think about the closing cost. So it's important to factor both in. Typical closing costs include the origination charges by the lender, the appraisal cost, the fees that would be charged to do title work or abstracts updated. Those are a few of the things you should look for or expect when thinking of closing costs.
K: Any other typical costs I should factor in or be aware of?
C: Outside of the loan process, the person should keep in mind that once you purchase your new home you might want new furniture, paint, dinnerware, etc. Those are the little things that sometimes people forget when buying a home. You might want to have some money set aside for those things, for when you buy the home. We cannot finance that in. It's a common question I get, but we can't finance additional money into the loan for those extra things, only for the property. So be sure to set aside some extra money for those things if you may think you want those.
K: Can you share a story about helping someone buy their first home?
C: There's several of course, as I've helped a lot of people buy their first home. A couple that stick out was with a couple that bought a new home up in this area. It was their first home and they had some struggles with credit in the past. We were able to finally get their credit up high enough where we could qualify them for a purchase. When they came into my office to sign the paperwork to close on the house they both gave me a big hug and the husband was almost in tears because they were just so happy to finally have their own house for their family and not have to rent anymore. Another one I remember was that I had a 20-year-old young man buy a house. Who would've thought at 20 years old you could buy a house, but I was able to help pre-qualify him and he had savings set aside for this. It was fun to see someone that young get into a home, start their life and start building their wealth.
K: Are there some common misunderstandings or mistakes when buying a house that you see?
C: Make sure you're going through the house and really doing an inspection. Better yet, have someone who is licensed do this check. Yes, it's an added cost, but it's well worth it to have that piece of mind, knowing of any potential issues or that everything will be in working order.
K: Any other tips you might have for a first-time home buyer?
C: Just be aware of online lenders that may have super low interest rates, as they might have other hidden fees. Don't be afraid to shop around and weigh your options. Also, work with someone who is local or someone you can see. It's easier to call them or walk into their office, versus a big online national lender might not be as easy to get a hold of.
You can get a hold of Craig or any of our other lenders through their contact information, found here.