View all posts
How to Save Money When You're Expecting a Child
06/03/2020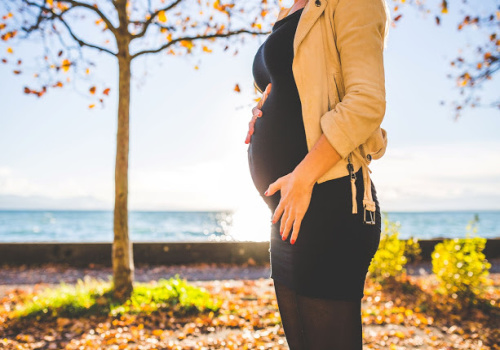 A baby is the greatest gift there is. But most will agree, it's probably the most expensive, too!
From the moment you begin a family, the expenses start to add up. However, with a little planning you can be well prepared to save money, when expecting a child.
Plan Right Away for Maternity or Paternity Leave
If either parent plans to take time off of work once the baby arrives, you should plan for that right away. Find out if your job offers any paid leave, what it will be and for how long. Once you know that, you'll need to figure out how much money you'll need to make up.
Determine how much you will need to save to cover any unpaid time off of work. It's better to save for this ahead of time rather than scramble at the end or rack up credit card debt.
Consider opening a savings account or CD as soon as you begin planning your family so you can earn more interest on your deposits to help cover your leave.
Take Advantage of Samples and Showers
Much like when planning a wedding and vendors like to give out samples, the same goes for expecting parents. Often if you create a baby registry at certain retailers, you get a gift bag full of samples and coupons. Amazon, Target, Gerber Baby and BuyBuy Baby are just a few retailers that offer a few freebies, when registering with them. Baby expos are a great place to find samples and even your doctor will possibly be able to offer samples of prenatal vitamins or baby formula.
Another way to celebrate your child and help prepare for the arrival is by letting your loved ones throw you a baby shower, if they offer. A lot of people end up having several showers, maybe one hosted by family and another at work.
If the people who love you want to host a baby shower, go for it. You will enjoy the special day and the thoughtful gifts you receive will help you get ready for your newest family member.
Don't Forget Swaps and Secondhand Goods
The inevitable truth about babies is that they go through things in the blink of an eye. That super cute outfit you bought may only fit for a week. That fancy baby seat you thought was a must-have, the baby hated and refused to sit in. Those adorable shoes you just had to have, wouldn't stay on the baby's feet for even a minute. The list is endless.
Since babies outgrow their clothes and other essentials so quickly, you don't need to get everything brand new. Hand-me-downs from your loved ones can help you save money along with stores that sell gently-used baby items. Nowadays, there are even groups on social media that share unused items available at reasonable prices or even free.
You can even organize a baby swap with friends and family. Gather a group of families with children and have everyone bring the baby or child items they no longer need. Then you can "shop" the swapped items and find a good home for the things you don't need anymore.
Stock Your Freezer
When a new baby comes home, you will be so busy caring for the baby that your own needs often get pushed off. Since you might not have the time to cook as usual, you'll want to prepare ahead of time to avoid overspending on constant takeout meals.
Before the baby arrives, cook some extra healthy and cost-efficient meals to stock your freezer. You can find recipes online to help make it simple.
You could even have a close friend or family member organize a meal train for the time around your child's arrival. People sign up for a day and bring you a meal on their chosen day. You get a few less things to worry about and your loved ones get to help you during a hectic time in your life.
Get Ready for the Future
If you're thinking about helping your child pay for college when they are of that age, starting when your child is just a baby, is a perfect time. Since college costs continue to increase, you can save a lot of money in the long run by starting to save now. FCCU offers PeeWee accounts for our youth members that is a perfect way to get your little one started.
If you begin contributing regularly when your child is brand new, you'll be in a good position once your child is old enough for college.
Throughout all of the planning and saving, make sure to take time to just enjoy the moments. Time with your little one is so precious! Congratulations on your new bundle of joy.