View all posts
6 Ways to Increase Your Home's Resale Value
05/04/2020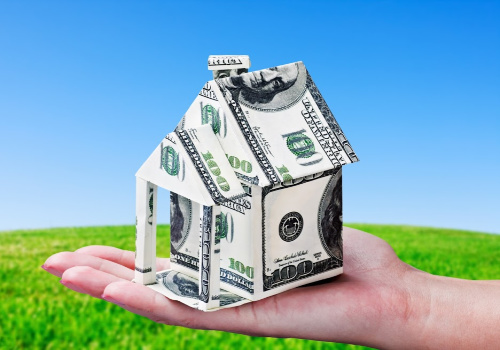 If you've got the itch to buy a new home or simply increase the value of your own home, you're in luck. There are a handful of things that you can do to hopefully raise your home's selling price, whether you plan to stay or sell. Here are six projects you can tackle to get the best bang for your buck, when using the equity in your home.
Paint, Paint, Paint: One of the most cost-effective upgrades you can do to help increase your home's value, is to paint. Painting won't cost you an arm and a leg if you do it yourself, so it's a great option if you're going to make some changes. The walls in your home usually don't age well, especially if you have kids, so it's never a bad idea to put on a fresh coat. Find out what colors are currently trendy and you'll make prospective buyers happy. Better yet, going a safe route with a neutral color like light grey, beige or a shade of white can help appeal to many generations of buyers.



Kitchen: No matter what size your house is, people love their kitchens. If you want someone to buy your house, you'll want them to love yours. Updating your old appliances to more modern stainless steel or black stainless steel is one option for a refresh. Don't forget fresh paint on your cabinets and new handles or even some new countertops will take your kitchen to the next level.

Improve Your Energy Efficiency: It can be annoying to deal with old windows and screens. While this might not be the cheapest upgrade, new windows can save a bundle on heating and AC costs, reducing the energy your house uses. Also, adding insulation or LED lights are easy ways to add value.
Make a Home For all Ages: Many new and current homes are not "All Ages" friendly. From steep staircases to unfriendly doorways, in order to be forward-thinking homeowners, you need to plan for improvements that could benefit all ages. Look to have a walk-in shower, perhaps a master bedroom on the main level or comfort-height toilets are even a lower cost upgrade. Whatever you can do to help make your home more universal for all ages, the better.

Deck: On summer nights when the sun goes down and the heat temporarily vanishes, it's great to have a nice outdoor area where you can spend time socializing, grilling and relaxing with your favorite people. While it might not be on the top of every buyer's shopping list, a nice deck will be a fun feature that many would be excited about.

Landscaping: Spend some time on your yard and you'll improve the first impression people get when they see your house for the first time. By trimming your overgrown shrubs, adding mulch or rock and some colorful flowers can really beautify your home. Replacing old grass with turfgrass is another way to add visual interest.
As with any house project, if you're needing an extra hand, we can help! Home Equity Loans are as low as 2.99% APY right now. Contact one of our loan officers to learn about our Home Equity Loans.