View all posts
How to Avoid Coronavirus Scams
04/01/2020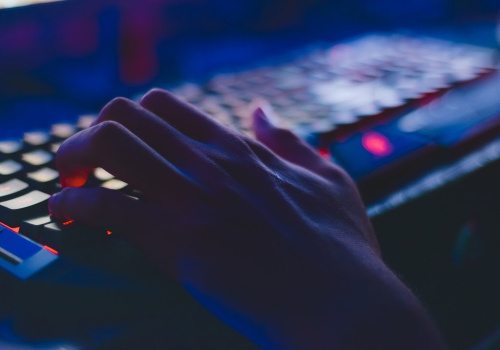 The COVID-19 (coronavirus) crisis is likely all you've been seeing on the news or reading on the internet lately. People have social distanced themselves from others and many are working remotely from home to prevent spreading the virus. Unfortunately, during this time coronavirus isn't the only thing we should be avoiding. We should also be avoiding scams.
A common technique among internet and email scammers is to take advantage of public fear. According to PSCU, our debit & credit card provider, scammers are trying to capitalize on the fear surrounding the emergence of coronavirus. Furthermore, while social distancing is good to practice right now, it might be helping scammers. According to the Better Business Bureau, people are more likely to lose money to a scan when they are socially or physically isolated from others, actively engaging online or financially vulnerable.
The good news is, as you take precautions with the coronavirus, you also can take precautions to prevent yourself from falling victim to fraud or scams, during these vulnerable times.
Beware of False Products or Investments - Whether you're looking for sanitizer, immune boosters, or even toilet paper, it's important to remember, if an offer sounds too good to be true, it probably is. According to the Better Business Bureau, a staggering 81.2 percent of consumers lost money to online purchase scams in 2019. This doesn't have to be the case for you. Never spend more per month than one's earnings or invest your life savings on a product that promises to get you far ahead without doing quality research. Also, never give out your personal information and when in doubt seek professional advice.



Don't Let Isolation Cloud Your Judgement - As we abide by social distancing guidelines, it's easy to feel alone. Before clicking a link, sharing personal information online or sending money to someone you may have fallen in love with, stop, pause, and research the company or person. You don't have to feel alone in this great big world. A scammer will personally make you feel alone, even when you're not.



Avoid False Job Offers - As businesses close to prevent the spread of the virus, many consumers are left turning to the internet for resources. In 2019, employment scams were the number one riskiest scam, according to the BBB Scam Tracker Risk Report. As thousands of jobs are cut and workers begin to seek new job opportunities, it's important to be wary of job offers that sound too good to be true. Be cognizant of fake recruiter emails and work-from-home schemes. Scammers will try to prey on jobseekers, particularly those seeking remote jobs. Read more tips on how to avoid employment scams.



Watch Out for Phishing Emails - Phishing emails have been around far longer than the coronavirus, and yet, they still scam thousands out of money each year. Phishing emails aim to steal not only consumers' money, but personal information. To avoid phishing scams, never click on an embedded link in an unsolicited email. Be suspicious of emails saying they have expert new information about a cure for the virus or emails claiming to be from the Center for Disease Control and Prevention (CDC).

Be Wary of Attachments and Apps - Don't open attachments from unsolicited emails and unknown senders. By simply opening the attachment, you've opened yourself up to risks of malware, which is software that is specifically designed to disrupt, damage or gain unauthorized access to a computer system. The fraudsters are misleading, even using pretending to be common merchants like UPS. It's a good time to remind you to always have your virus protection software up-to-date on your computer.

Also, if you see any notifications to install an app for COVID19 information from the World Health Organization, do not install it! Attackers are using redirection exploits to trick people into installing fraudulent applications that will take over a victim's machine. If you're looking for up-to-date information on the coronavirus, it's always safer simply to go to the

CDC website

directly.
It's important now and always, to be aware of fraudsters and never give out your personal information. Stay on top of current Coronavirus scams by visiting the FTC website. Also, if you're looking to protect your identity, consider signing up for FCCU's IDSafe Choice. Contact us to learn more.