View all posts
Four Ways to Use Your Tax Refund Wisely
01/28/2020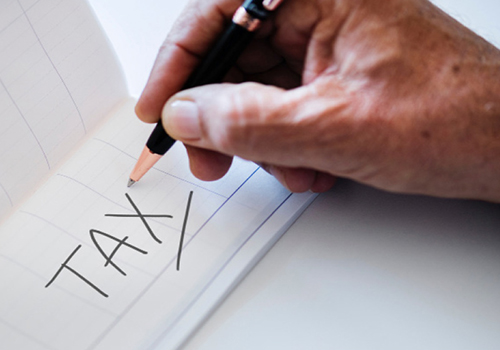 Tax season is here! While some people may worry about the filing process, others are already dreaming about how they will spend their refunds. If you're collecting a refund from the IRS, you may be tempted to make a big major purchase or go on a shopping spree. However, there are always a few ways you can use your money more wisely.
Save.
Saving for an emergency fund or unexpected expenses is always a good idea. If you don't have a savings account, we can help! Whether you're looking for a personal saving account, a Certificate of Deposit or even a business savings account, FCCU has several options to fit your needs.
Pay Off Your Debt.
Whether you have credit card debt, student loans, a car loan or even your agriculture operating loan, consider using your tax refund to pay them off or at least make a good dent in them. By doing so, you'll have extra income each month once it's paid off and also, will probably feel better being more debt free! If you are drowning in debt or simply looking to pay off your loans, our staff can help educate you on the best possible way to do so.
Refinance Your Mortgage or Make Home Improvements.
Perhaps you've been putting off fixing that leaky ceiling or maybe you're just wanting more energy efficient appliances and windows. Investing in your home allows you to enjoy the improvements while you live there and better yet, could potentially appeal to buyers for years to come, should you want to sell your house. Our mortgages experts can help you decide what's best for you and your house.
Buy the Essentials.
Putting off necessary expenses can sometimes end up costing you more in the long run. Using your tax refund to put new tires on your car, replace your winter coat, get braces for your teenage child and even just buying groceries, can help prevent you from ending up in an emergency situation. Taking care of your family and your essential needs, is always important.
Please note, these are only suggestions for your refund. Should you have general tax questions, please see your local tax professional or accountant. If you have questions about how to improve your finances, our staff is always willing to help get you on track. Visit your local branch today!