View all posts
4 Easy Financial Resolutions for Businesses
01/20/2020
By: Katie Nehl, Communications Manager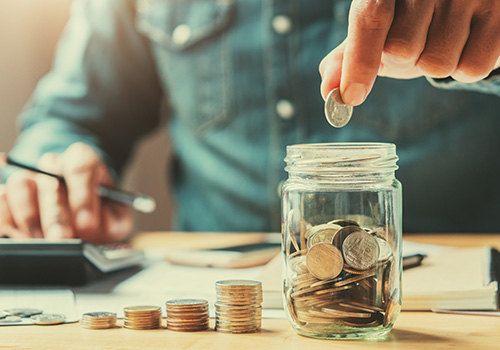 4 Easy Financial Resolutions for Businesses
New Year's resolutions are a wonderful tradition that can set the tone for the year ahead. Individuals often set New Year's resolutions, but this practice can be especially helpful for business owners.
Here are a few financial resolution ideas to help get you started on meeting your business goals in 2020 and for years to come.


1. Track Expenses Every Day- Business owners do plenty of bookkeeping. But are you looking into your accounts every single day? If not, this upcoming year is a great time to start!
Monitoring your business account each day will help you track your expenses and adjust spending accordingly. More importantly, regularly logging into your online banking is one of the most effective ways to prevent identity theft.
Business identity theft is a lot like regular identity theft. Criminals steal the identity of a business and use it to open up lines of credit. When you monitor your accounts, you can find and report suspicious activity right away. We offer business solutions that can help to prevent this type of theft from happening.


2. Create Your Retirement Plan- Business owners don't always have the typical retirement options that many employees have. When you're your own boss, it's your responsibility to not only make your business succeed today, but also plan for your future.
Opening a retirement account to start saving and earning interest for the future is a good first step. But you can also consider buying your commercial property to create a nest egg for the future.
Keep in mind, we have educated Business Lending Experts that can offer you guidance if you're looking to invest in property.
3. Work on a Succession Plan- When you put your all into building a business, you're often focused on the daily needs and immediate goals. But do you have a long-term plan for what to do with your business when you're ready to retire?
Many business owners don't have a succession plan to cover who will take over upon retirement or in the case of death or disability. This can be a difficult discussion to have, especially with businesses that have multiple owners. Sitting down to work on a succession plan can prove to be very effective and keep your business on track, long after you're gone or you retire.


4. Let FCCU Help Be Your Financial Partner- You already have a financial institution for your business, but we should make sure you have the best one!
At FCCU, we offer you all the business services you need. From Business Online Services and Health Savings Accounts to Remote Deposit Capture, Identity Theft Protection, loans and more, we can help! To find out more about our business services visit us online at myfccu.com/manage/business-services.
At the end of the day, once you combine these few easy resolutions with your existing business goals, you're ready to have a happy and successful New Year!