View all posts
Five Ways to Prevent Fraud this Holiday Season
12/09/2019
By: FCCU Risk Management & BSA Department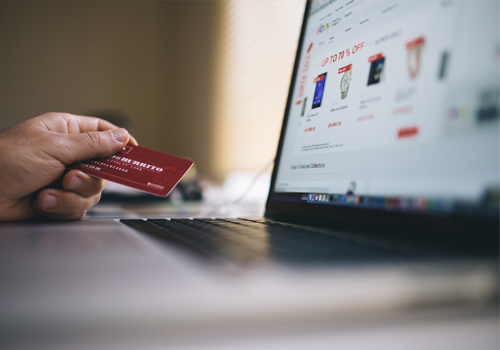 The holiday season is upon us! This time of year is often thought to be the season of giving, but sadly, it's also the season of fraud. As shopping increases, so does the likelihood that you could be susceptible to fraud. At FCCU, we want to prevent this. Here are five ways to help prevent fraud this holiday season:
Purchase items from trusted websites – Simply put, avoid websites that you are not familiar with. When making a purchase, it's imperative that you make sure that your payment is protected. For example, if using PayPal to purchase an item or service or pay for an item or service, absolutely do not use the family and friends' option. Using this option protects the purchase under PayPal's purchase protection program and does not protect you. The family and friends' PayPal option is an easy way fraudsters can get away with stealing your money, leaving you without that purchased good.


Avoid quick cash employment or loans – Many businesses will be advertising for holiday workers, as sales ramp up and extra hands are needed. You might find high paying jobs from online website and social networks such as Craigslist and Facebook. A good rule of thumb is if it is too good to be true it probably is.


Safeguard online banking credentials – Never give out your online banking credentials! There is no legitimate business purpose for a company to need these. Furthermore, this against the terms and conditions of your account.


Identity Theft Protection & safeguarding identification documents – Avoid carrying documents such as social security card, passwords or other information that could be used for identify theft if your wallet or purse are stolen. Be sure you have them stored in a safe place. Also, don't forget FCCU offers IDSafe Choice, our Identity Theft Protection program. With IDSafe Choice, if you suspect identity theft or if your personal information becomes compromised, we will assign you a personal Recovery Advocated who will work on your behalf and be there for you until your good name is restored. Contact your local branch to discuss IDSafe Choice or learn more on our website.


Talk to your local credit union employee – Our staff is trained to recognize common fraud schemes. If you think someone is trying to cause fraud on your account, or scam you for money, come into your local branch to discuss your situation. We have knowledgeable fraud experts to help you make the best financial choices.
FCCU is committed to protecting our members. Don't let fraudsters be the recipients of your hard-earned cash instead of your loved ones. Stay aware and diligent, when making purchases and using your credit or debit cards. Have a safe holiday season!