View all posts
How to Avoid Managing Your Money Like a Halloween Monster
10/02/2019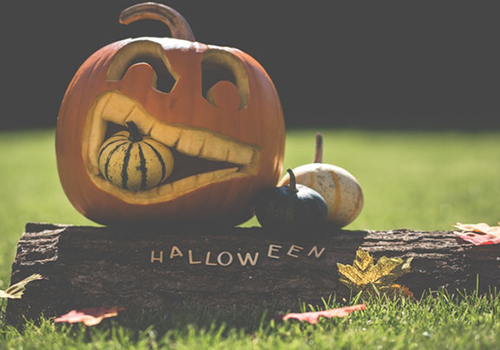 As October hits, it's often the time of year we think of Halloween. With this holiday, comes the fun costumes, endless amounts of candy, orange and black colors everywhere, pumpkins and the scary movies filled with Halloween monsters. By their very nature Halloween monsters are supposed to be scary. However, when it comes to comparing these monsters with managing our money, we might have more things in common, than we hoped for.
Learn more about each of these frightening financial monster money mistakes and how to avoid them.
Monster Money Mistake #1: Frankenstein's Monster
Dr. Frankenstein's monster was built by various people, which should be a scary thought in itself. When it comes to your finances, don't let someone else build their financial profile by stealing your identity. FCCU offers IDSafe Choice to help combat identity theft and keep you safe, so you don't end up like Frankenstein. To learn more about IDSafe Choice, visit our website under the "Manage" tab.
Monster Money Mistake #2: The Mummy
Mummies are often associated with being old. They are wrapped up in the past and rely on papyrus or paper to live. To avoid this money management mistake, don't settle for a monthly paper bank statement delivered to your mailbox where it can be lost or stolen. Sign up for e-statements and your monthly bank statements will be available in your FCCU online banking account. Better yet, if you sign up for E-Statements through the end of this month, you receive $5 and you're automatically entered to win an iPad. *
Monster Money Mistake #3: Count Dracula
Count Dracula, the vampire monster, has paved the paths for the Twilight vampire craze that hit our nation several years ago. However, that doesn't mean Count Dracula is a good monster. He turns his victims into mindless followers who lose their ability to act independently. Today, many people get all their free time sucked out of them by excessively binge-watching TV shows, playing on our phones, scrolling on social media and more. That's precious time we could be using to work on our monthly budget, developing our career skills, spending time with family, or even working a profitable side gig. Point is, don't let the minor things in life consume and suck the life out of your daily time. Do things that make your soul happy and that are wise financially, as well.
Monster Money Mistake #4: Wolf Man
Wolf Man is one Halloween monster that often is overlooked. That's because he's just a normal guy during the day. However, when the full moon comes out it's only then that he goes crazy. To avoid being like Wolf Man, it's important that you make sure you don't go crazy when your credit card comes out. Sure, many people find shopping to be fun, it also can lead to disaster. While you can spend up to your credit limit and think minimum payments may be affordable, they also can be dangerous. Overspending with your credit card and only making minimum payments means you could end up paying thousands of dollars a year in interest. Don't let your inner monster come out like the wolf man does with the full moon. Be sure to pay off your credit card balance in full each month on time so you can avoid paying interest and try to avoid overspending.
Monster Money Mistake #5: Zombie
Zombies are mindless, creepy, walking corpses. It's no wonder they are terrible with money. When managing our money, the worst monster to be like, is a Zombie. Let's be honest, in an age of online shopping and mobile payments, it's easy to be like a zombie, mindlessly overspending on food, clothing and entertainment each month. However, it can be prevented. Planning a monthly budget where you tell your money what to do before you spend it, is crucial.
Whether you're a single person, or a family of five, setting up a monthly budget can drastically change your life. FCCU offers a free tool called Money Management for all our members to help get your finances in order. Money Management goes above and beyond by offering a complete and easy way to budget, gain control over your spending and save. To get started using Money Management, simply log into your FCCU online banking and click on the Money Management link.
As Halloween nears, we hope you remember to keep those monsters where they belong – in the movies. If you need help banishing these monster money mistakes from your life, we encourage you to set up an appointment with one of our FCCU staff members today.

Happy Halloween!