View all posts
Looking to Buy a House? Here's What to Expect
08/09/2019
By: Katie Nehl, Communications Manager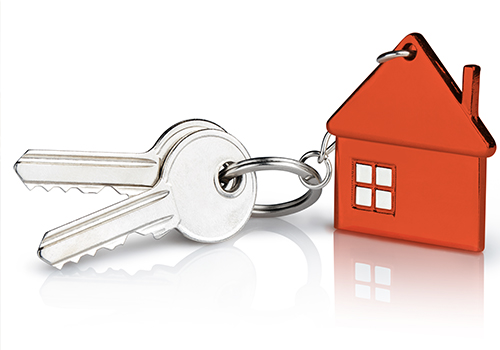 Buying a house is an exciting milestone in life, one that comes with great responsibility. For many, however, buying a house can be a daunting task. The good news is, it shouldn't have to be. At FCCU, we can help make this big purchase, seem a little bit easier, allowing you to enjoy the excitement you should be feeling. Before you buy your home, here's a look at what you can expect for our mortgage loan process:
1. Meet with your Loan Officer
Meet with a Mortgage Loan Specialist at First Community Credit Union to begin the prequalification process. You can complete an application in person or through the comfort of your own home at www.myFCCU.com.
2. Gather all Required Documentation
Check with your Loan Officer for a check list of documents you will need and begin to look for your home, if you haven't already done so already. Once a home has been selected, submit the purchase agreement to your Loan Officer as soon as possible. Begin to start shopping around for homeowner's insurance.
3. Review Loan Disclosures from First Community Credit Union
FCCU orders your home appraisal, locks in your interest rate and produces your initial loan disclosures. Note that applicant is responsible for appraisal cost.
4. Submission to Processing
Once loan disclosures have been signed and required documentation is received, your mortgage loan file is sent to our processing department for review. Title work is typically ordered at this time and the borrower needs to obtain homeowner's insurance.
5. Submission to Underwriting
All documentation is submitted to the Underwriter for final review. Any additional items that may be needed for your loan file will be requested at this time. Upon approval, processing will work with a closing/title agent to provide a preliminary closing disclosure. This document will show you how much you will be responsible to bring to the loan closing, as well as break down your monthly payment and include an itemized list of your closing costs.
6. Sign Final Documents
Loan documents are sent to the title company for your loan closing. You may need to bring funds for the down payment and closing costs at this time.
7. Welcome Home!
It's time to enjoy your new home.
If you're on the fence about purchasing or refinancing your current home, now has never been a better time. Rates are extremely low right now. Contact an FCCU Mortgage Loan officer near you today to find out more.