View all posts
Intern Spotlight: Hanna McIntyre
04/24/2023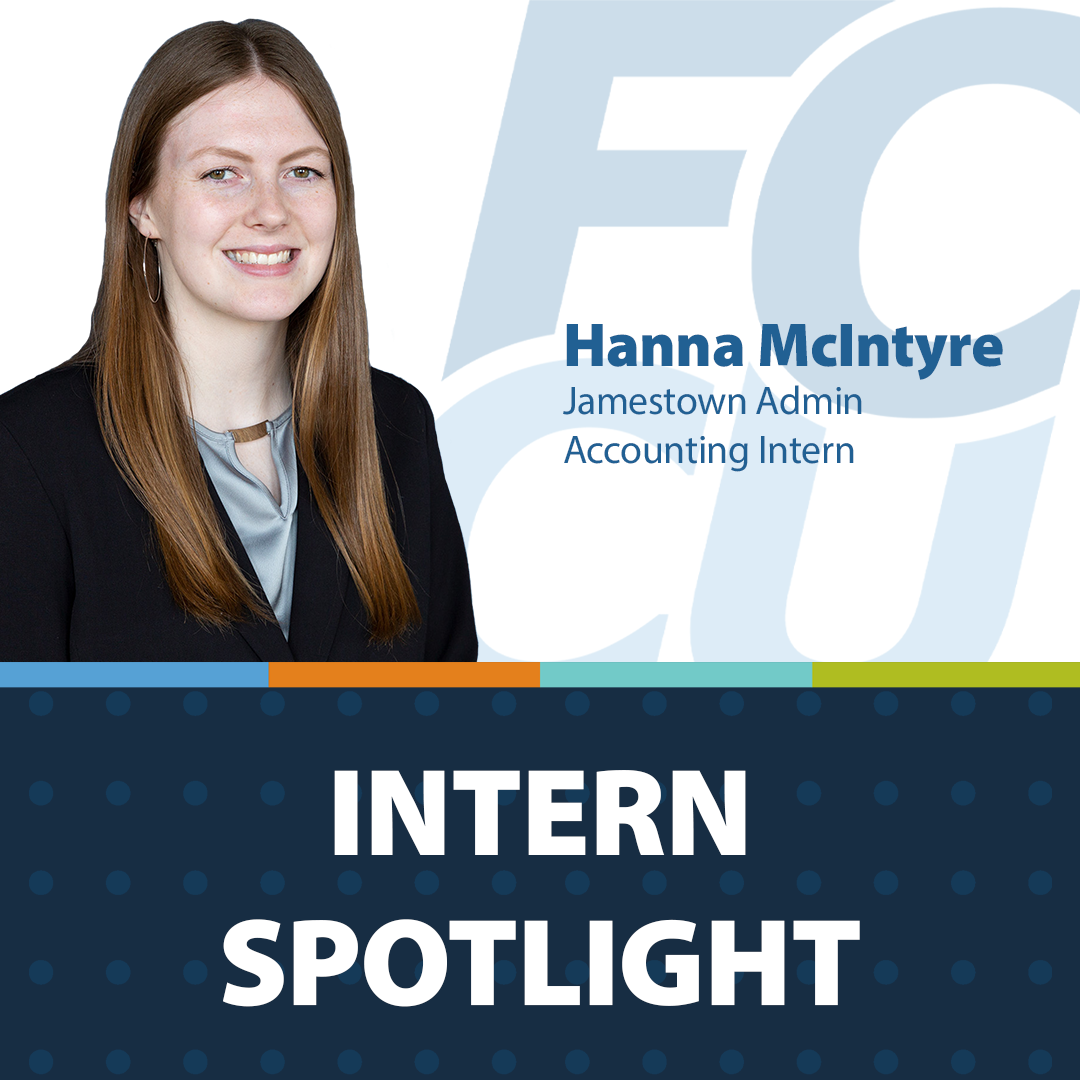 Hometown: Mayville, ND
University and major: University of Jamestown, Accounting with minors in management and marketing
Location of internship: Jamestown Administration Office
Internship title: Accounting Intern
Hobbies: I enjoy reading, going on long walks, coaching volleyball and spending time with friends.
Why did you choose the company that you work for?
I have been an FCCU member since I was 12 years old. I have always liked the personal aspect of FCCU and their core values towards members. It translates on the work side too, with how positive the work culture is here. It makes for a great environment to grow professionally, as well as personally. I had always seen and heard about all of the philanthropic work and community involvement that FCCU takes part in and that really drew me in, too!
What were some of the requirements for your internship?
One qualification for this internship is to be enrolled in an accounting degree program at a university in Jamestown or Fargo, ND. The accounting intern must possess the ability to work in a team setting and independently. In addition, the intern is to be willing to learn and try new things, along with being open to ongoing feedback. A prerequisite to the position is to have prior knowledge and experience with Microsoft Office applications including Word, Excel, and Outlook.
What is your favorite part about your internship experience, so far?
My favorite part is working with and learning from the other accountants here at FCCU. There is something new to learn and work on each day. I like working in a busy/productive work environment, which is a great way to describe the accounting department here at FCCU.
How did you find your internship?
I started working at FCCU as a part time Member Service Representative (Teller) here in Jamestown in May and heard about the accounting intern position through my supervisor! I got more information from FCCU's Controller, Ben Stuber, and was able to do some work part time for the accounting department prior to being brought on as their intern.
What advice would you give a student who is in the process of applying to an internship?
Be confident and honest in your abilities when applying for an internship. Ask yourself how you can contribute to the department that you would be interning for, not just what the internship can do for you academically. Look at the mission and values at a company when applying for an internship because they are the backbone of the organization and affect the work environment.