View all posts
Intern Spotlight: Ryder Lunzman
04/17/2023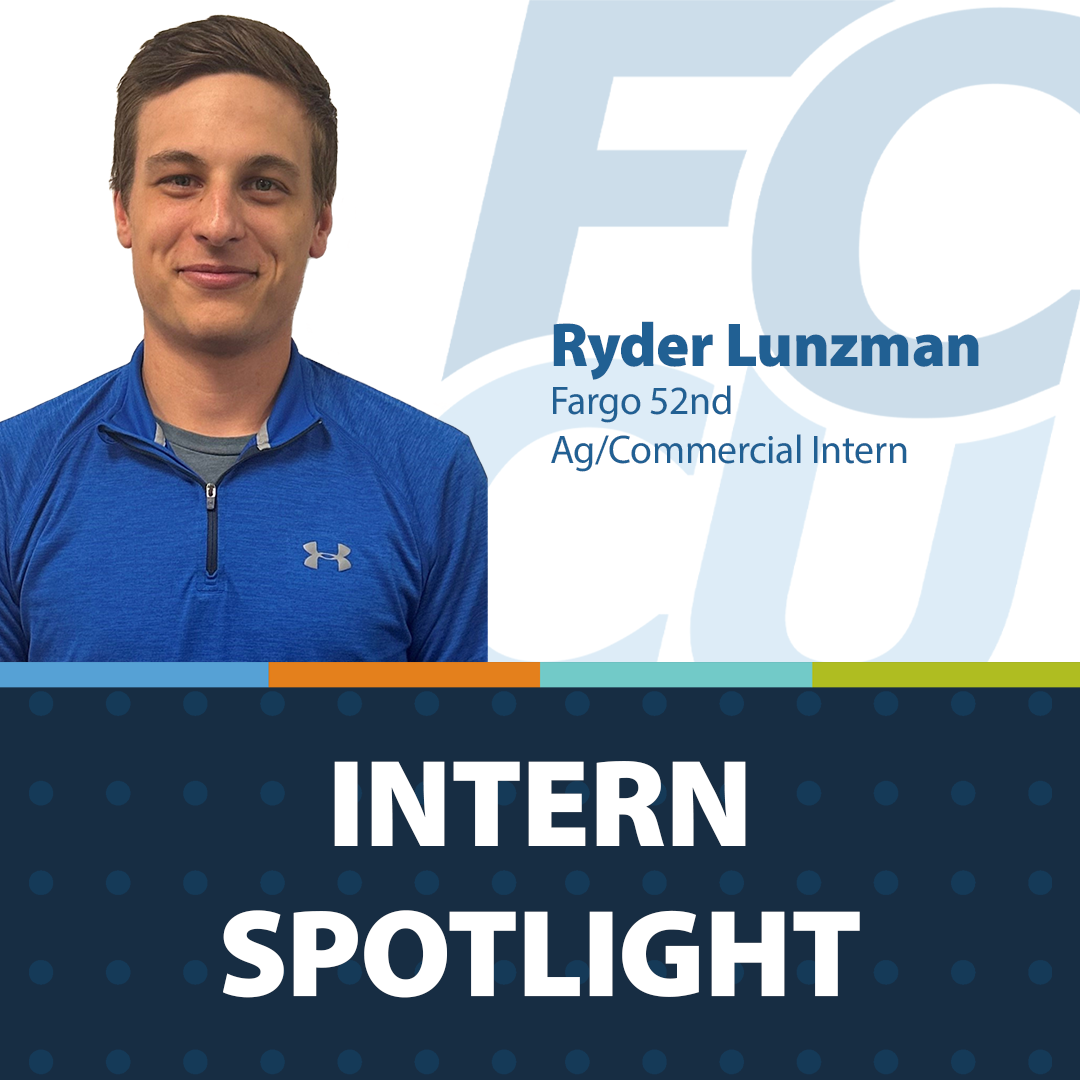 Hometown: Jamestown, ND
University and major: North Dakota State University, Business Administration
Location of internship: Fargo 52nd
Internship title: Ag/Commercial Lending Intern
Hobbies: I enjoy hunting, fishing and sports, in addition to spending time with friends and family.
Why did you choose the company that you work for?
Growing up in Jamestown, FCCU was right in the middle of town and their presence was very prevalent to me. My friends and family have all had positive experiences with FCCU and I am excited to be given this opportunity to work here as an intern.


What were some of the requirements for your internship?
Some requirements of my internship include inputting balance sheets, assisting in the inspection processes and helping loan officers in loan renewals.
What is your favorite part about your internship experience, so far?
The people here are amazing! Everybody has the best interest in each other's goals and they are not afraid to lend a helping hand when needed.
How did you find your internship?
I found this internship through a good friend. I asked him for some advice and he pointed me in the direction of FCCU. As a result, I was able to find this good internship that I knew was going to push my comfort level and provide me with great work experience.
What advice would you give a student who is in the process of applying to an internship?
Jump on it! I was very hesitant on doing an internship and I can't say I regret it. You get a good idea of what it would be like to work in that exact position and what the day-to-day responsibilities look like. Don't be afraid of getting out of your comfort zone and try something new.