View all posts
Intern Spotlight: Meet Cameron
03/09/2023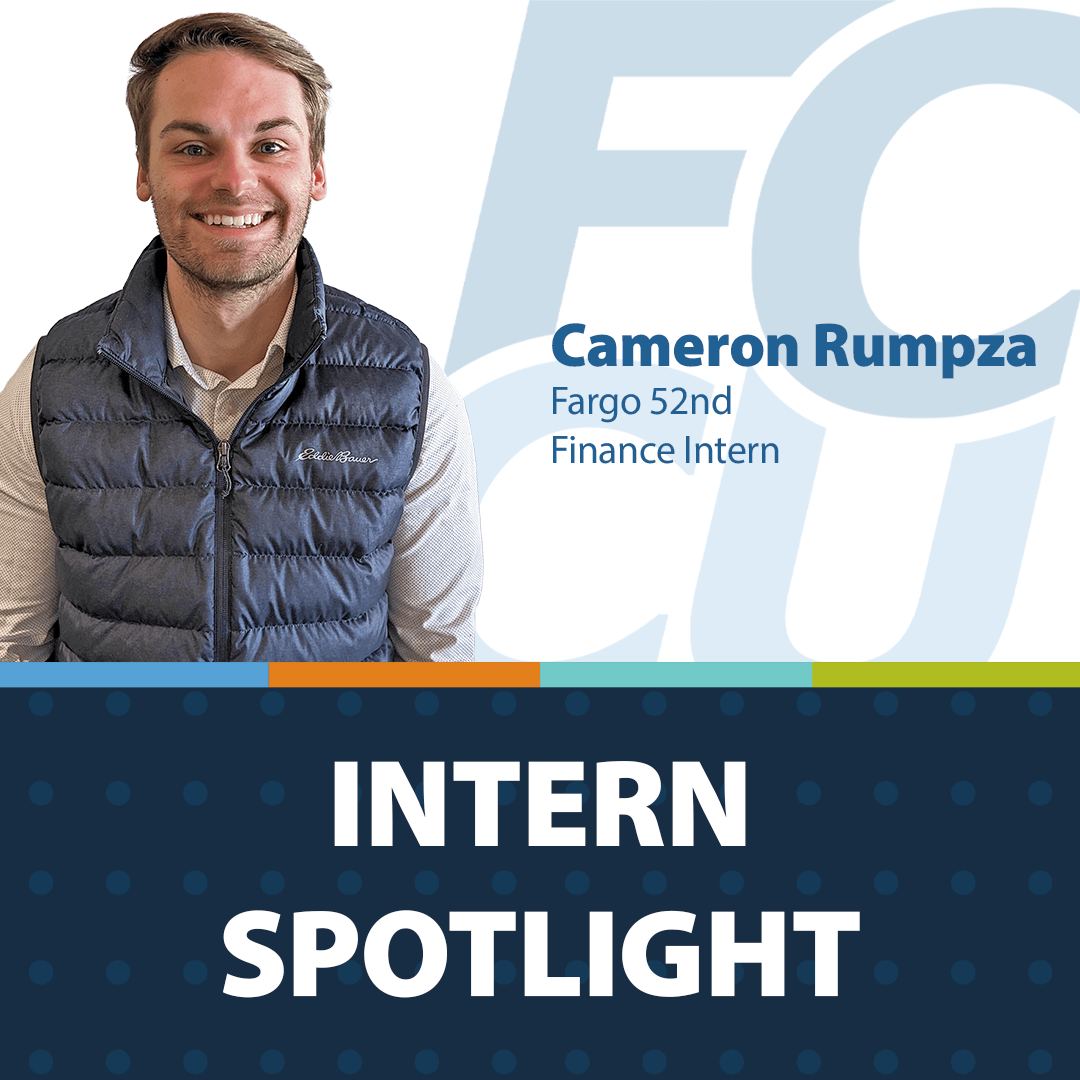 Hometown: Watertown, SD
University and major: Concordia College, Finance & Marketing
Location of internship: Fargo 52nd
Internship title: Finance Intern
Hobbies: I enjoy watching sports, working out and hanging out with friends & family.
Why did you choose the company that you work for?
I chose FCCU because of the opportunity to work at a financial institution and gain experience within the finance/banking industry. I am a finance major so I was really intrigued by the opportunity to work with a financial analyst, specifically at a financial institution.
What were some of the requirements for your internship?
I review and update different financial reports, work with and analyze projections for our different markets/branches and the company overall and then I also do other random ad-hoc projects that come up throughout the day/week.
What is your favorite part about your internship experience, so far?
My favorite part about my experience so far would be how involved I am with different projects and just being able to see and learn what a financial analyst does on a day-to-day basis. I also really enjoy being able to apply what I have learned from school and tie it into this internship.
How did you find your internship?
I found the internship while searching online for different jobs and internships for the spring in the Fargo-Moorhead area.
What advice would you give a student who is in the process of applying to an internship?
I would advise trying to find an internship in a specific field that you are really interested in and passionate about. Also, do your research on the company you are applying at and see if it is a place that you could see yourself working for in the future.
To intern with FCCU, please contact our HR Department at: [email protected]