View all posts
Mandan Grand Opening & Ribbon Cutting Held
07/07/2022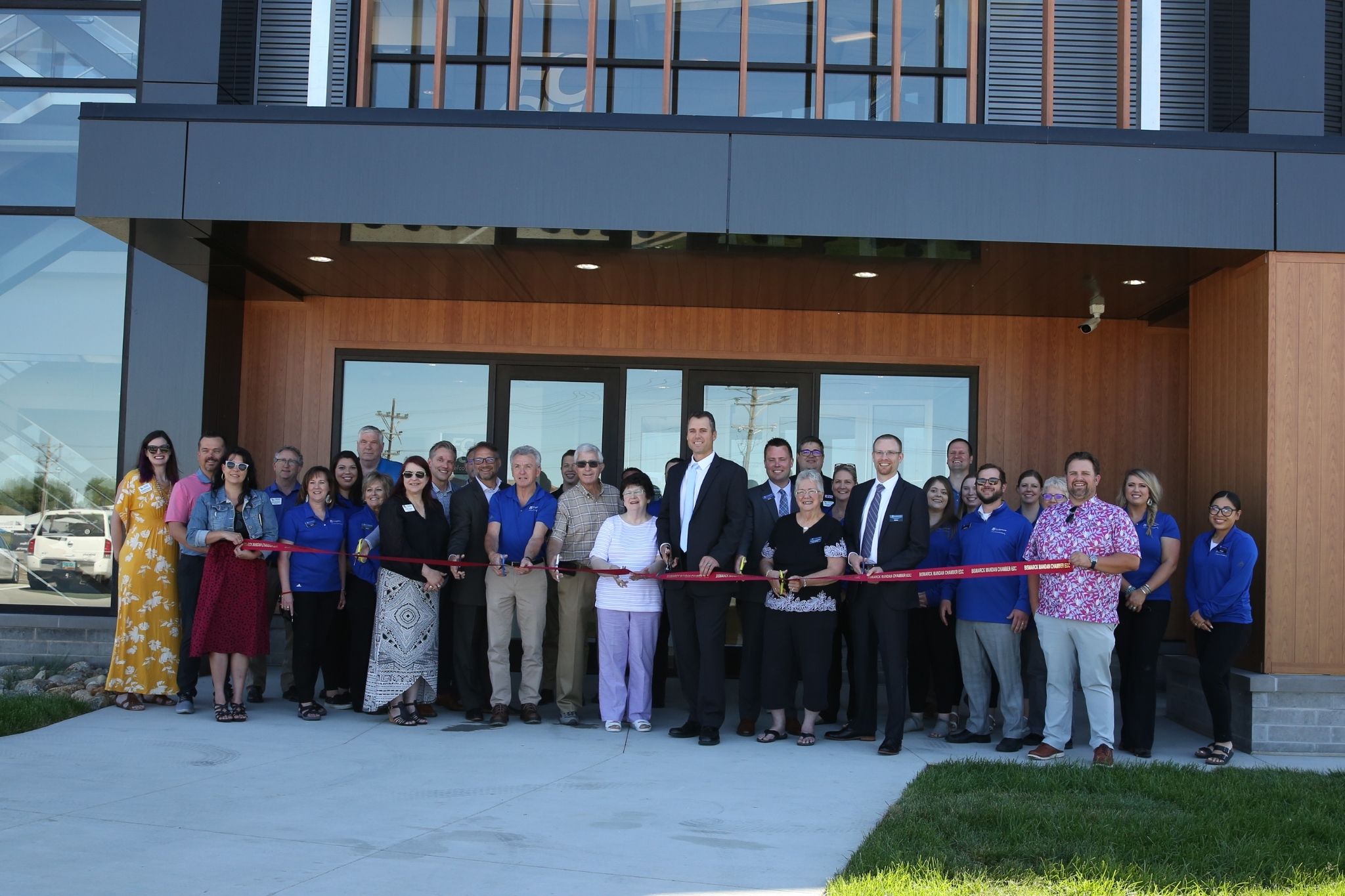 On Wednesday, June 22nd, we proudly held the ribbon cutting ceremony for our new Mandan facility.
It was an exciting day in Mandan as Chamber Ambassadors, FCCU staff, board members and our architect, Wild CRG were present for the Ribbon Cutting celebration. This beautiful facility constructed of structural steel features an open atrium lobby, multiple conference rooms, safety deposit box room, 14 offices, a large breakroom with a full kitchen and walk out open patio, three drive-up lanes and a drive-up ATM, as well as tenants on the first and second floor.
This building also bosts a community room open for the public, with an occupancy of 89 people. On the third floor, FCCU also features a history wall, full of both Mandan and FCCU history. In fact, many community members that helped with the Mandan history came to the Grand Opening to see the completed wall.
On the wall across from the history wall, is a tribute wall honoring the famous Gourmet House and funeral home that once stood where FCCU's new Mandan branch is. The children of the Gourmet House owners even came to see the tribute and celebrate with FCCU. Both the history wall and the tribute wall were created as a way to show our commitment to Mandan's rich history and the community.
Following the ribbon cutting, we had a great turnout of over 300 members and community guests enjoyed lunch, socializing, and tours of the new building.
Zack Dosch, VP of the Bismarck Market says, "The Mandan Grand Opening week and ribbon cutting was a huge success. We look forward to serving our members in both Bismarck and Mandan for years to come."