View all posts
First Community Credit Union Receives Awards for Community Service & Marketing Efforts
07/07/2022
FCCU was recently recognized for our charity work, as well as dedication to our members by the Dakota Credit Union Association (DakCU). Hundreds were in attendance at the credit union conference in Rapid City, SD, as FCCU was recognized with several first-place awards during the award ceremony.
Recognized for our community involvement, FCCU was presented the Dora Maxwell award. FCCU received this award for our charity support towards suicide prevention, raising more than $3,000 and awareness for the organization. In addition, FCCU received the 2022 Desjardins Financial Education for our podcast, "Let's CU Succeed". FCCU started the podcast in early 2021 and has since published more than 32 episodes ranging from tips on buying your first home to budgeting, student loans, fraud protection, and more.
Finally, FCCU received the Marketing and Communication Award for our outstanding efforts for it's "Life is Better with Community" campaign to support membership engagement, growth and brand awareness.
"It's an honor to receive these award," says Janna Bergstedt, Chief Marketing Officer. "We are proud of the efforts of our staff to give back to their communities through our suicide prevention and credit union education. After all, life is better with community."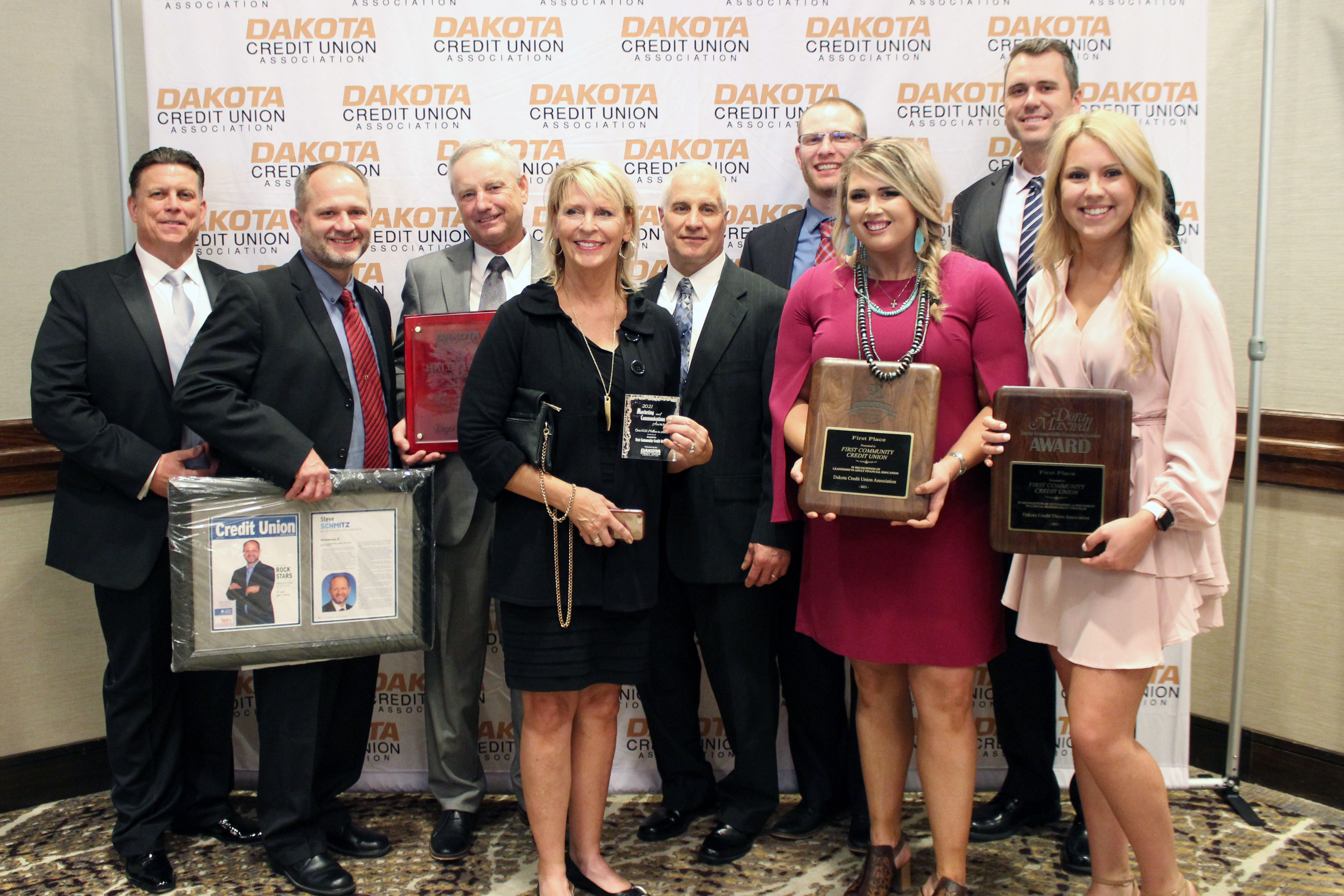 Pictured from L to R: Jeff Olson, President DakCU Association; Steve Schmitz, President/CEO FCCU; Dayne Headland, former FCCU Board member; Marjo Headland; Darin Finck, Chief Lending Officer; Sean Rinkenberger, Chief Financial Officer; Katie Nehl, Communications Manager; Zack Dosch, VP Bismarck Market, Sienna Whalen, Financial Services Representative-Fargo.