View all posts
Jessy's Toy Box Named as Third Quarter Charity
08/14/2019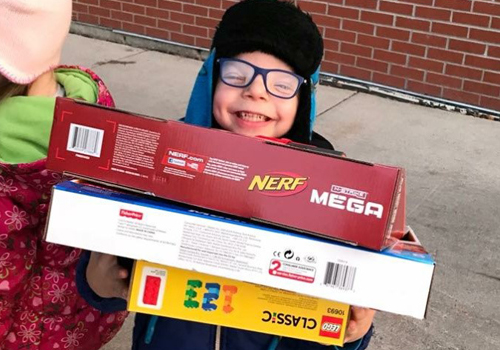 The third quarter fundraising organization, as chosen by FCCU staff, is Jessy's Toy Box. This is a new charity we've never supported and we're excited to tell you about it.
This local nonprofit was started by 'Jessy' Haberman in 2015. Jessy was born with a rare syndrome and received infusions at the Sanford Roger Maris Cancer Center. After receiving a toy as a gift at one of these sessions it became Jessy's dream to continue the gift of giving and that every child receive a gift during their hospital stay. In memory of Jessy, his parents continue to support his dream for Jessy's Toy Box.
To support Jessy's Toy Box, FCCU branches will be holding a toy drive. All donations will be distributed to kids from 0-18 years old at local children's hospitals and infusion centers. Ideas for giving include:
- New toys, board games and books
- Blankets and slippers
- Art, jewelry, nail and craft kits
- Gift cards (iTunes, Amazon, Xbox, PlayStation, Barnes and Noble)
- Cash donations (to be used for movie tickets or area activities)
In addition to the supply drive, FCCU employees will also be doing Jeans Fridays with all funds raised going to support Jessy's Toy Box. The fundraising dates are July 1st - September 30th.
For more information find on Jessy's Toy Box online or on Facebook.