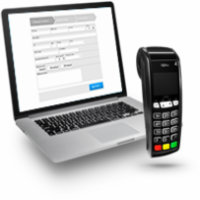 Merchant Card Processing
Give your customers more convenient ways to pay and watch your sales skyrocket. By accepting debit and credit cards, you can do it! We give you all the tools you need to process card payments, with state-of-the-art technology and support.
Choose from a wide variety of advanced processing technology. Our Card Services processing will make your business transactions quicker and more efficient. Let us show you how to increase your bottom line!
Summary

Increase sales and efficiency
Secure, reliable technology
Affordable pricing tailored to your business
Rates guaranteed for 3 Years
No annual fees
Easy PCI requirements and solutions

Services Available

Credit card services with acceptance of all branded credit cards
ACH services / Remote deposit / Check Guarantee
Virtual terminal with recurring billing compatible with PC, Android and Apple
Gift and loyalty cards
Cash Discount Program – Eliminate your processing fees charged to your business
POS equipment integration with Aloha, NCR, Micros, NETePay and many more
Credit card countertop terminals with Quick Chip Technology / Process Chip Cards in 3 Seconds
Process transactions over the internet, WIFI, Cellular or over analog Phone
Ecommerce simplicity with Clearent api and IT support
Mobile credit card solutions for Android and Apple devices
And more!