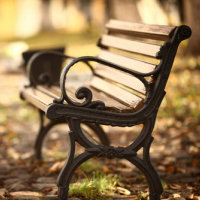 Join Our Community
Becoming a member of FCCU is easy and we extend to you our warmest welcome and invitation to join our Community.
One of the most popular questions we're asked is, how do I become a member of First Community Credit Union? The answer may surprise you. Anyone who lives in our Field of Membership can apply. That includes individuals who fulfill one of the following requirements:
Reside within a 75 mile radius of Jamestown, Devils Lake or Portland, ND

Reside within a 50 mile radius of Valley City, Oakes, Napoleon, Steele, Bismarck, Wahpeton, and Wishek, North Dakota

Reside wIthin a 40 mile radius of Bisbee and Larimore

Those immediate family members living outside our Field of Membership may also join
Stop by your local branch today to join our community.
Switch Kit
Want to enjoy the benefits of an FCCU checking account but dread the thought of making the switch? You may think it's too inconvenient to close out accounts and change automatic debits for bills and other regular payments, direct deposit and payroll deductions. But FCCU makes it easy to switch your current account.